FREE Snack Sample Boxes from Nosherie App
If you have an Apple device, you can score FREE Snack Sample Boxes from the Nosherie App! All you have to do is open the app daily and vote on new food and drink items. Once you've voted 3/3 days, you can claim your first sample box. Then, continue your daily activites to earn more free snack boxes at no cost to you! Click here to download the app, create your account an get started today!
About Nosherie
Nosherie is your one-stop shop for discovering, trying, and buying new foods and drinks - sometimes before they even hit store shelves! Similar to a dating app, they personalize recommendations for new snacks based on your interests and help you unlock free foods from brands that you're interested in trying.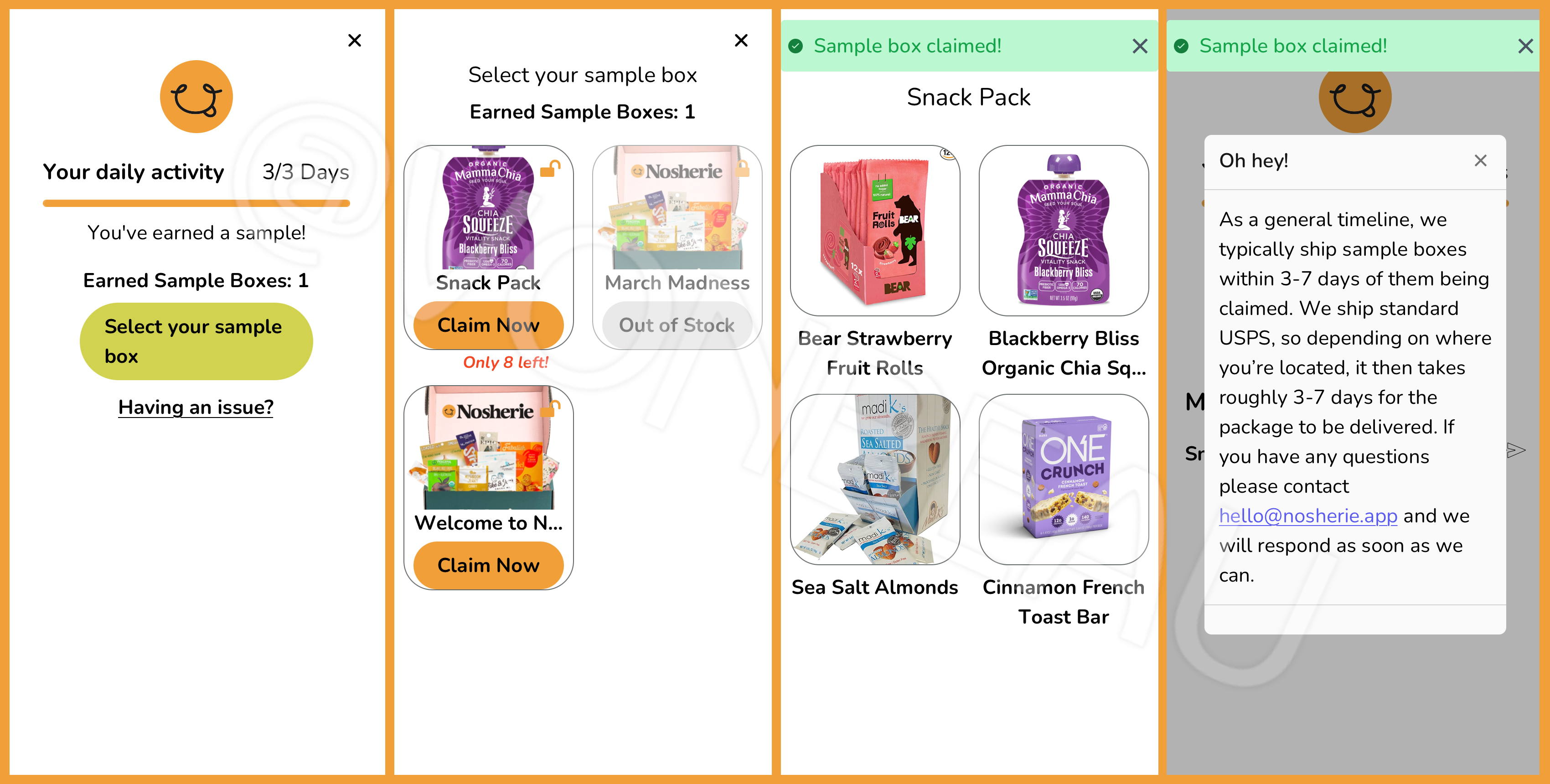 This post may contain affiliate links. See
disclosure
for details.