FREE Pack of Zonnic Nicotine Stop Smoking Aid Gum or Lozenges (Mailed Coupon)
UPDATE: This offer is still available for those that missed it before. If you're trying to kick the habit, you can get a coupon mailed to you for a FREE Pack of Zonnic Stop Smoking Aid (Nicotine Gum or Nicotine Mini Lozenges). Click here then fill out the form and they will get your free pack coupon mailed out in about 6-8 weeks. Must be 18 years of age or older.
Remember, VonBeau does not send out any free stuff. The following screenshot is of the current offer on the company's website at the time of this posting. It's at the sole discretion of the company offering the freebie/sample to fulfill any and all requests.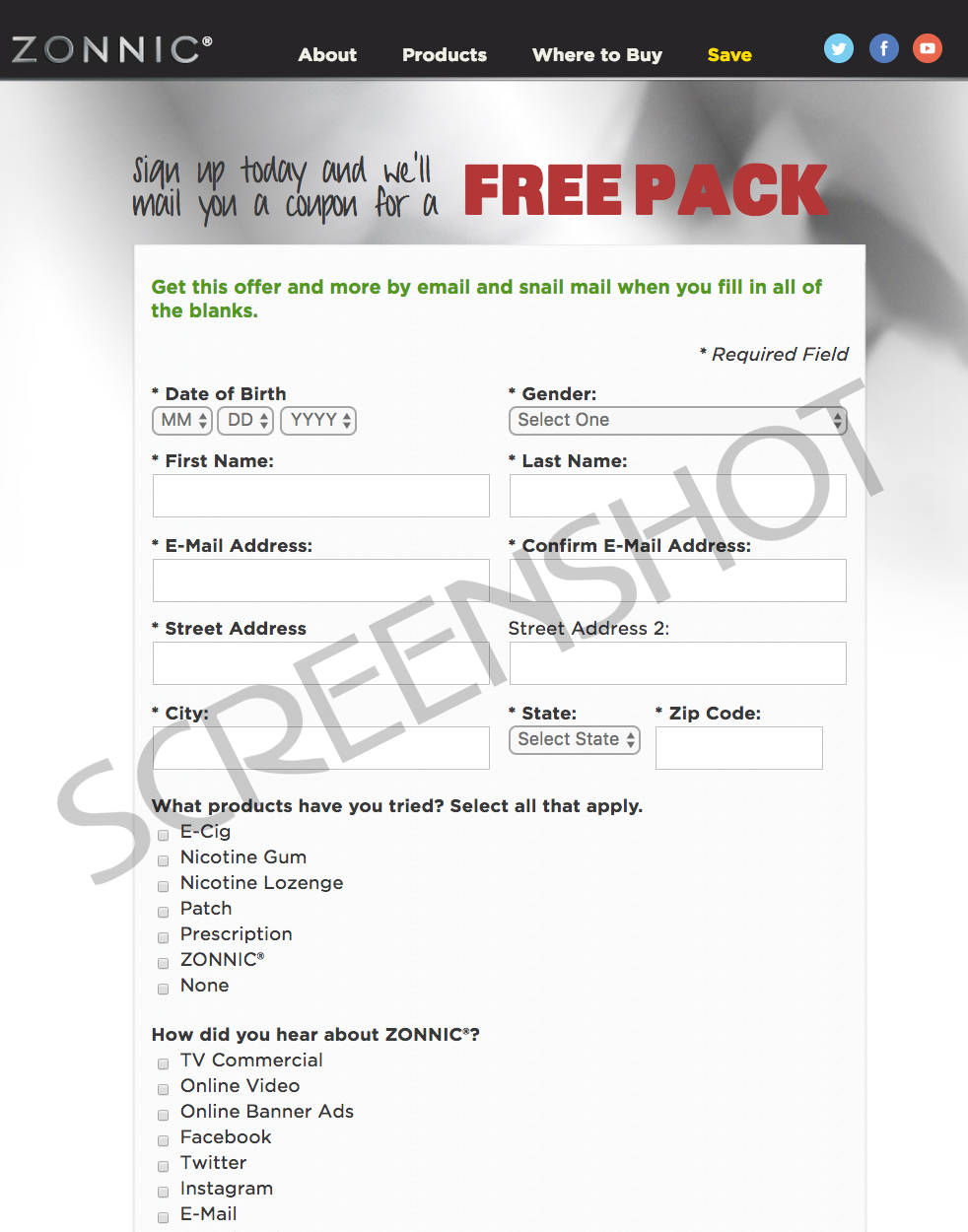 Product Description
ZONNIC gum and mini lozenges are stop-smoking aids. Always read and follow the instructions on the label to ensure these products are right for you. Use as directed. A support program increases chances of success and individual results may vary. The ZONNIC product range includes 2mg and 4mg mint flavored mini lozenges and 2mg and 4mg gums in mint, fruit and cinnamon flavors.