FREE o.b. Tampons 18-count Sample Pack if you Qualify
UPDATE: Still available if you missed it back in January! If you use tampons and are interested in trying applicator-free tampons, head over here and see if you qualify to receive a FREE 18-count box of o.b. Tampons by answering two questions. If you qualify, allow about 10-14 weeks for delivery.
The following screenshot is of the current offer on the company's website at the time of this posting. It's at the sole discretion of the company offering the freebie/sample to fulfill any and all requests. Remember, VonBeau does not send out any free stuff.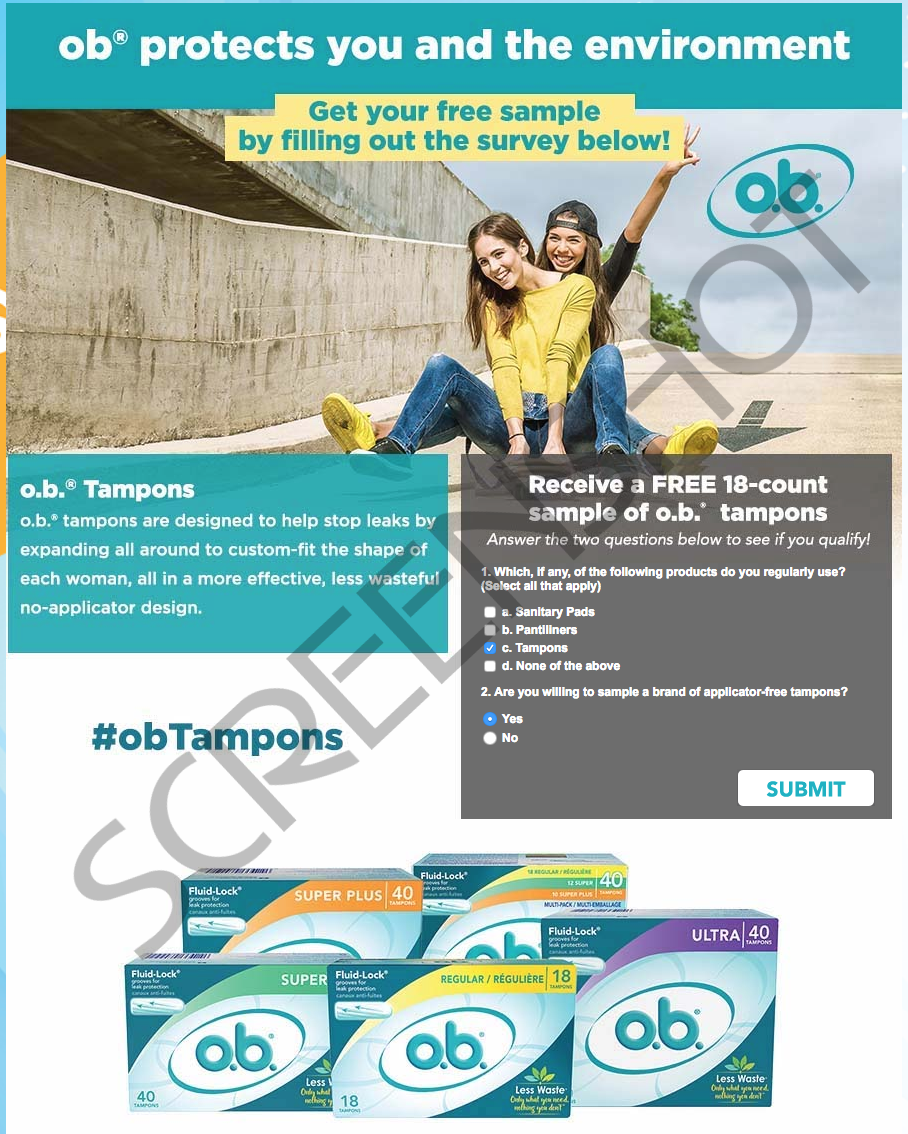 About o.b. tampons
o.b. tampons are more compact than other tampons with comparable absorbency, making them easier to insert. New o.b. ProComfort tampons are even easier to insert and remove because they are the only tampons with a SilkTouch cover for ultimate comfort.