FREE Metavo Avocado-Based Metabolism Boost Supplement Sample
Metavo is an avocado-based dietary supplement that rebalances your metabolism. Get a FREE sample of Metavo Metabolism Boost Supplement mailed to you so you can try before you buy, while supplies last. Click here to go to their site and watch for a pop-up that says "SUBSCRIBE TODAY & GET FREE SAMPLE" (see screenshot below). Enter your information then check your inbox for a "Welcome to Metavo" and follow the instructions to claim your free sample. Comment below if you request yours!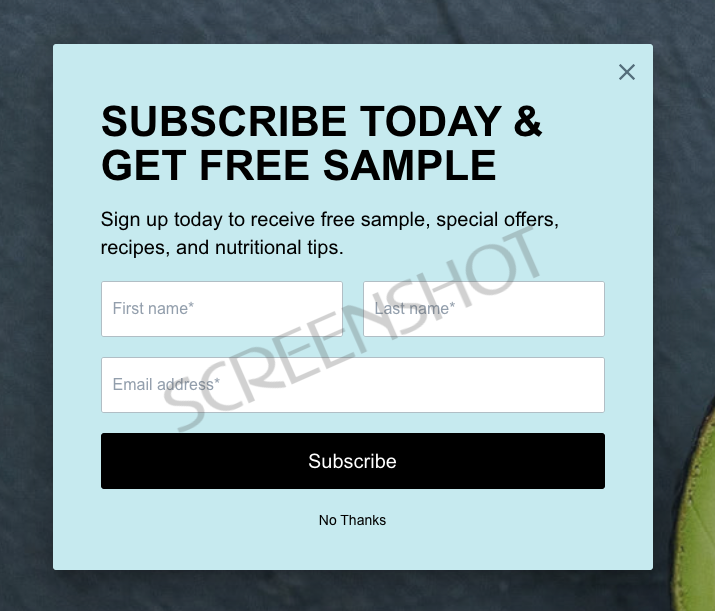 Description
Metavo is the only dietary supplement on the market with AvoB, a powerful bioactive found only in avocados that targets the underlying cause of dysfunctional metabolism.
Metavo also works to maintain normal blood sugar levels. AvoB™ has been studied for more than a decade and Metavo was created with a standardized dose of AvoB™ to make your metabolism function optimally.
Metavo is made with high quality freeze dried avocado which packs in all of the superfood qualities of avocado including antioxidants, vitamin E and fiber!