COLAB Dry Shampoo Original 4.1 oz ONLY $1.41 (Reg. $6)
Right now on Walmart.com, you can score COLAB Dry Shampoo Original 4.1 oz for ONLY $1.41 each (Reg $5.68)! Limit 12. Follow the step-by-step instructions listed below exactly as written or you won't get the deeply discounted price to stick.
If you're not a Walmart+ member, get FREE Shipping on this order when you sign up for the Free 30-Day Trial. No credit card required.
INSTRUCTIONS
CLICK HERE and the price will show as $5.68.
At the top left, click PICKUP (yes, even if shipping click pickup) then enter zip code 28411 and pick the first store and save. The price should show as $1.41 now.
Click ADD TO REGISTRY (the link is located down below the price in small text). Do NOT add to cart, only add to registry.
Create any type of registry or add it to a current one. Make sure to choose your address as the address to ship to.
Go here to your registry page and find the item you just added.
Click on it and it should show the price as $1.41. Add to cart and checkout.
Free Shipping with Walmart+. Otherwise shipping is $5.99 or Free on orders $35 or more.
LIMIT 12 PER ORDER.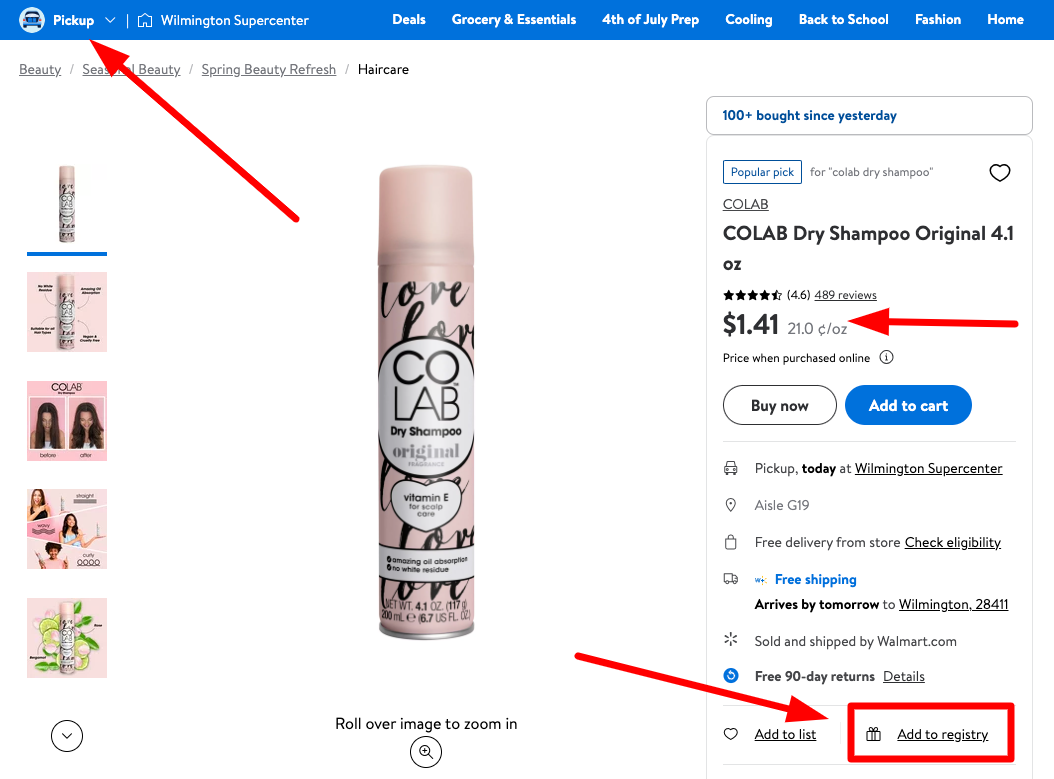 This post may contain affiliate links. See
disclosure
for details.