FREE Elevate Smart Coffee Sample
Feb 11, 2019 @ 12:13PM CST
|
Comment
Want to try a Columbian instant coffee that supports efforts to control appetite and enhance mental focus? Request a FREE Sample of Elevate Smart Coffee and try it before you buy! This offer will only be available while supplies last so if you'd like a sample, you'll want to act fast. Click this link then fill out the form that pops up if you're on a computer OR scroll down to the bottom of the page if you're on a mobile device and fill out the form to request yours. Thank you Doris!
About Smart Coffee
Elevate Brew is a delicious dark Colombian roasted coffee infused with espresso. The Nootropics in Elevate Brew are all-natural amino acids typically found in protein-rich foods but not always easy to get from diet alone. All the ingredients in the coffee combine to help you control cravings and appetite without a feeling of being deprived. Then the thermogenic components and appetite suppressants work to help with fat burning. Nootropics are also powerful cognitive enhancers that improve some aspects of mental function.
VonBeau.com does not send out any free stuff. The following screenshot is of the current offer on the company's website at the time of this posting. Samples are not guaranteed. It's at the sole discretion of the company offering the freebie/sample to fulfill any and all requests.
This is what the pop up form to request the sample looks like on a computer.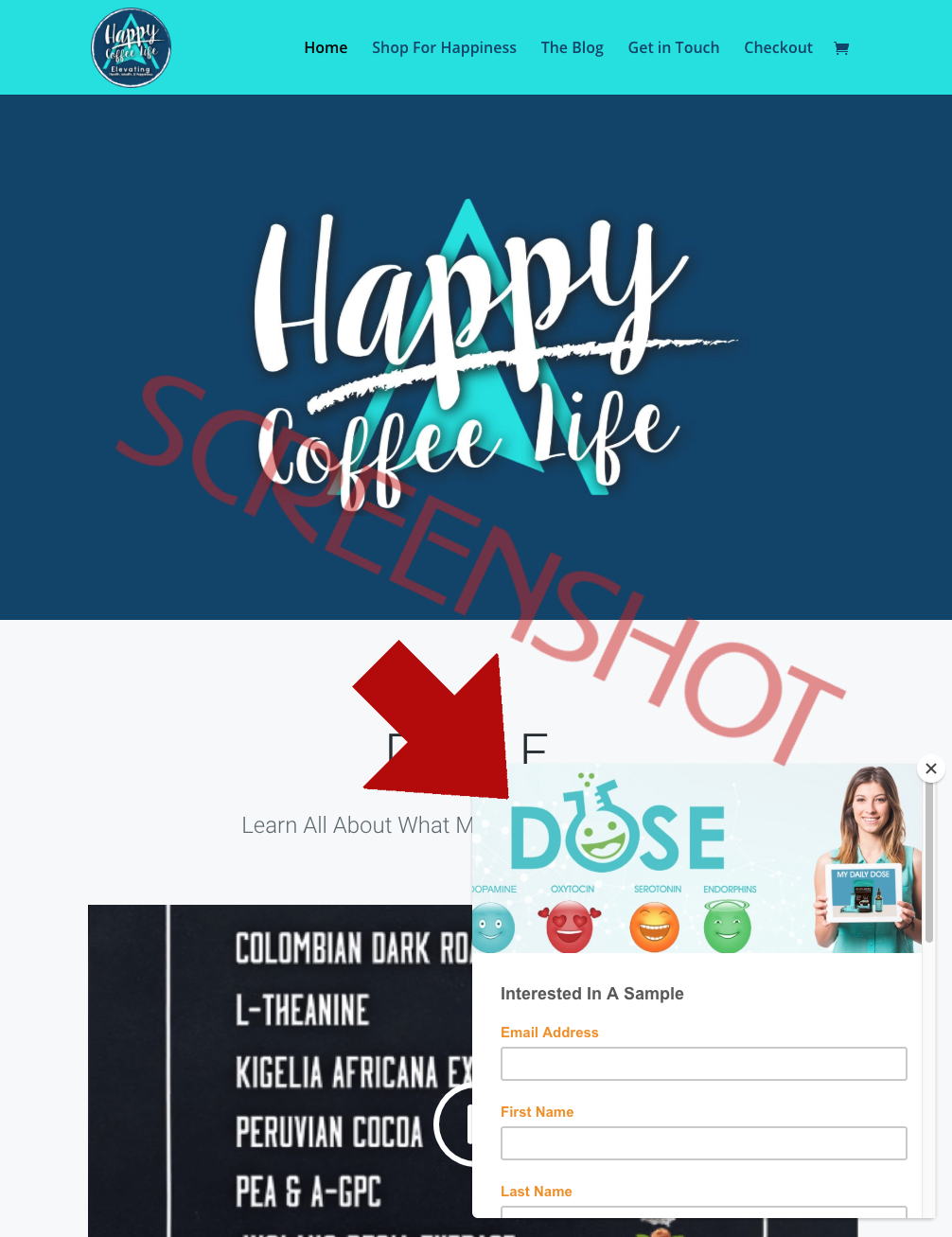 This is what the form at the bottom of the page looks like on a mobile device.