FREE Foaming Shower Gel Sample
Rituals Cosmetics is offering a FREE Foaming Shower Gel Sample over on their facebook page for a very limited time. Choose from Cherry Blossom & Rice Milk or Sweet Almond Oil & Indian Rose. To get yours, click here for PC or click here for mobile then scroll down and look for the free sample post (see screenshot below) then click the 'Sign Up' button and fill out the form to claim free sample.
Additional Info
⚠️If you have any issues with the form not submitting, switch the country to Canada and click submit (it won't go through) then change it back to United States and you should be good to go.
Below is the post you'll need to locate on the Rituals Cosmetic facebook page for the free samples.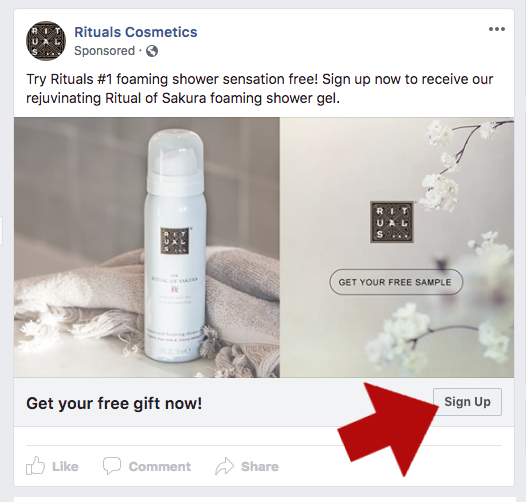 This is the form that should pop up once you click on the 'Sign Up' button in their free sample post.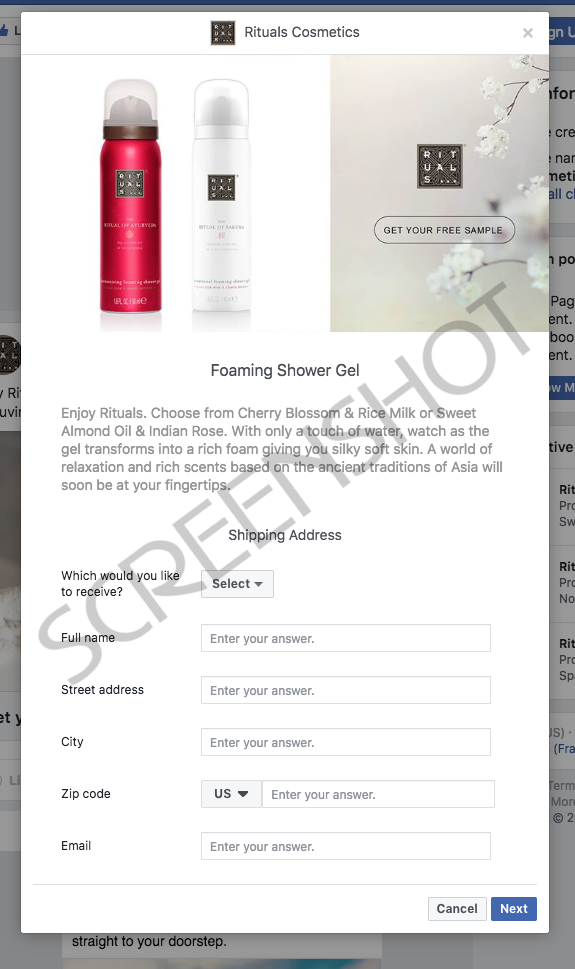 Product Description
With only a touch of water, watch as the gel transforms into a rich foam giving you silky soft skin. A world of relaxation and rich scents based on the ancient traditions of Asia will soon be at your fingertips.