FREE Sample of Cuties Baby Diapers
Calling all parents with little ones in diapers! First Quality Enterprises is offering up a FREE Sample of Cuties Baby Diapers for a limited time. Choose from: Newborn (up to 10 lbs; up to 4 kg), Size 1 (8 to 14 lbs; 4 to 6 kg), Size 2 (12 to 18 lbs; 5 to 8 kg), Size 3 (16 to 28 lbs; 7 to 13 kg), Size 4 (22 to 37 lbs; 10 to 17 kg), Size 5 (27+ lbs; 12+ kg), or Size 6 (35+ lbs; 16+ kg). Click this link then fill out the form and select the diaper size you'd like to receive sample of. Allow about 2 weeks for delivery.
VonBeau.com does not send out any free stuff. The following screenshot is of the current offer on the company's website at the time of this posting. Samples are not guaranteed. It's at the sole discretion of the company offering the freebie/sample to fulfill any and all requests.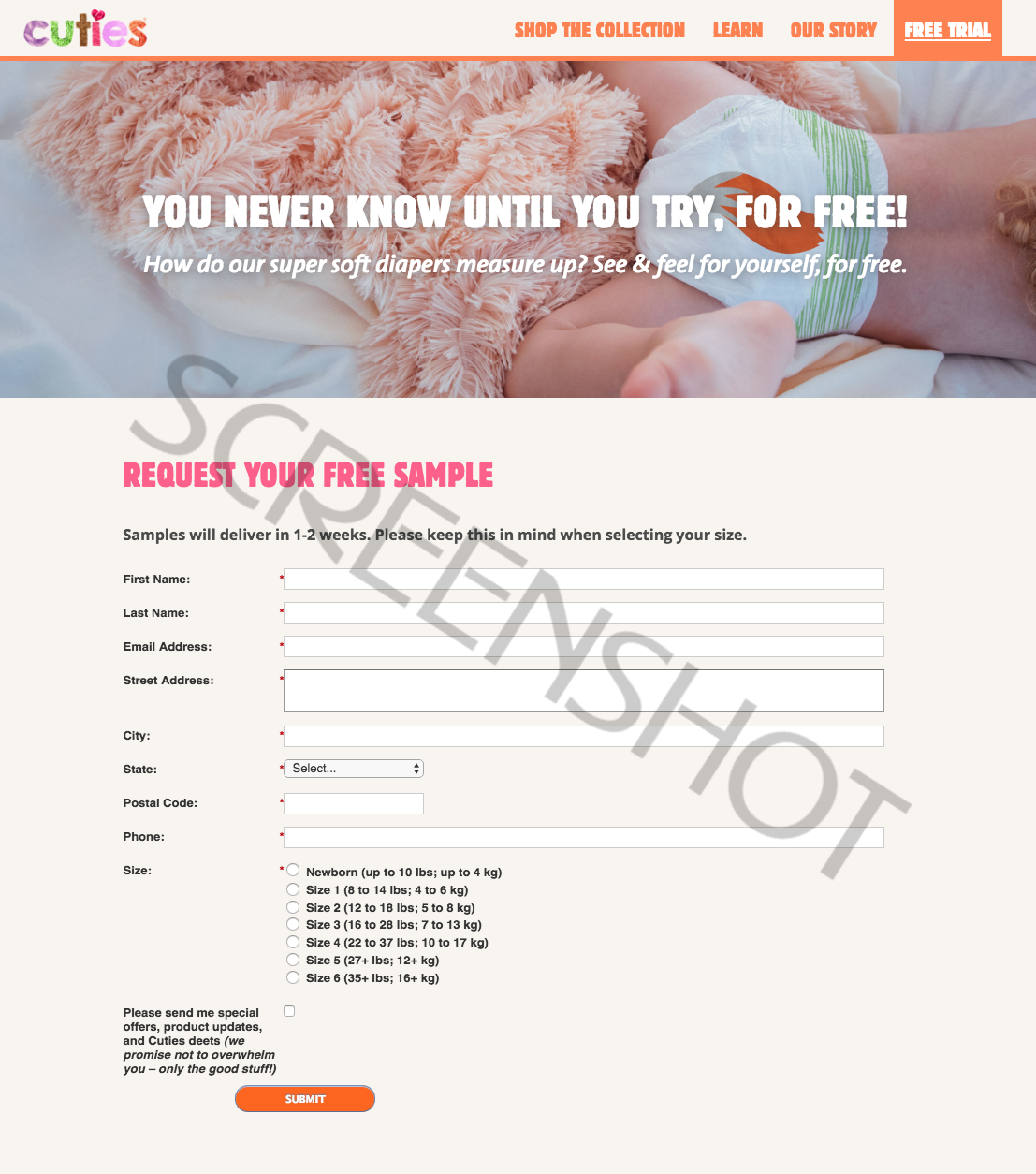 About Cuties
Expertly designed & responsibly made, our diapers help keep your baby's sensitive skin nice, dry, comfy & cute, all day & every night.