FREE Tech Wash or BaseFresh Sample
Apr 23, 2018 @ 1:49PM CDT |
Comment
Nikwax is offering free samples of Tech Wash or BaseFresh. Simply choose the product you want to sample by click one of the links above, register or log in then take the quiz. If you get all the questions correctly, then they'll mail you a sample sachet of the product for free. You can re-take the quiz until you get them all right. Limit 1 sample every 2 months.
Remember, VonBeau does not send out any free stuff. The following screenshot is of the current offer on the company's website at the time of this posting. It's at the sole discretion of the company offering the freebie/sample to fulfill any and all requests.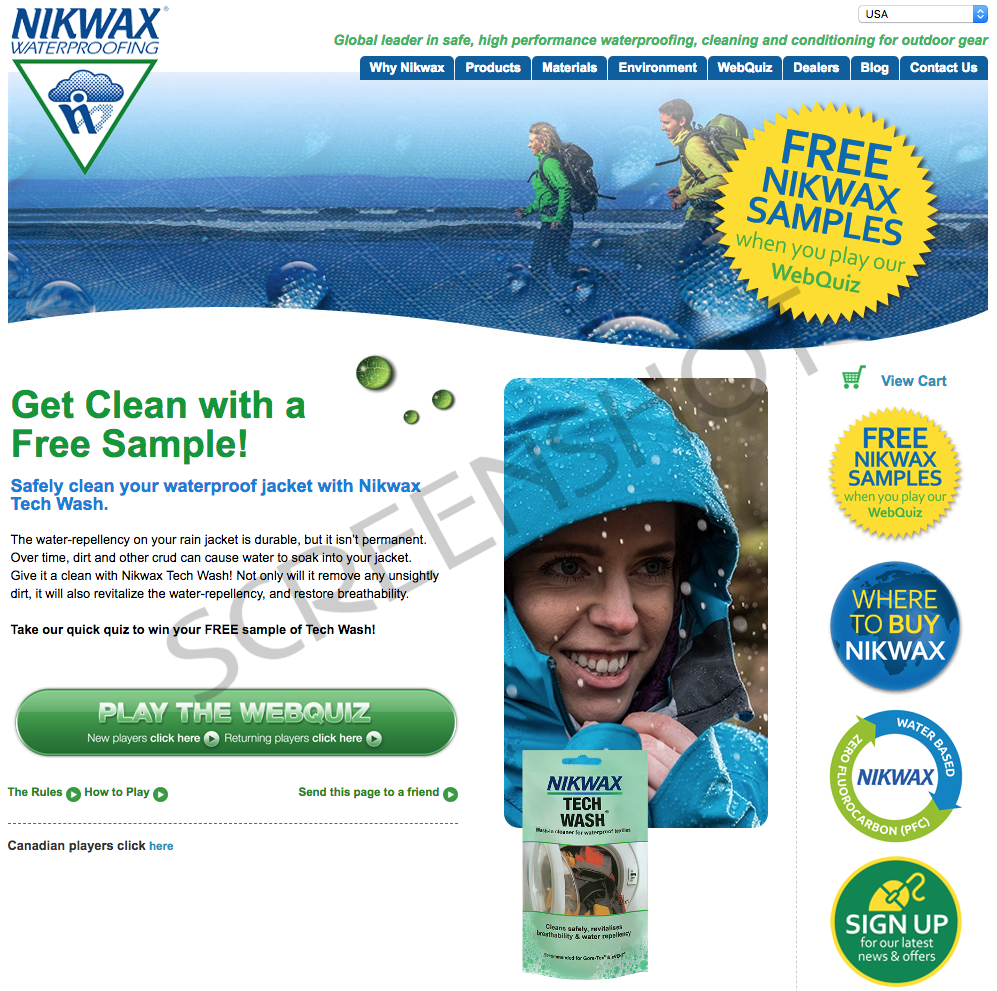 About Tech Wash
The water-repellency on your rain jacket is durable, but it isn't permanent. Over time, dirt and other crud can cause water to soak into your jacket. Give it a clean with Nikwax Tech Wash! Not only will it remove any unsightly dirt, it will also revitalize the water-repellency, and restore breathability.