FREE PowerOE Odor Eliminator Spray Sample
You can request a FREE PowerOE Odor Eliminator Spray Sample with Free Shipping if you're one of the first 250. Click this link then fill out the form and choose from the following scents: Fragrance-free, Eucalyptus Mint, Lavender, Pine, or Lemongrass Tea Tree. Shipping is currently FREE but when this deal ends, shipping will be $3.95. Comment below and let us know which one you choose to sample. Thank you John!
Remember, VonBeau does not send out any free stuff. The following screenshot is of the current offer on the company's website at the time of this posting. It's at the sole discretion of the company offering the freebie/sample to fulfill any and all requests.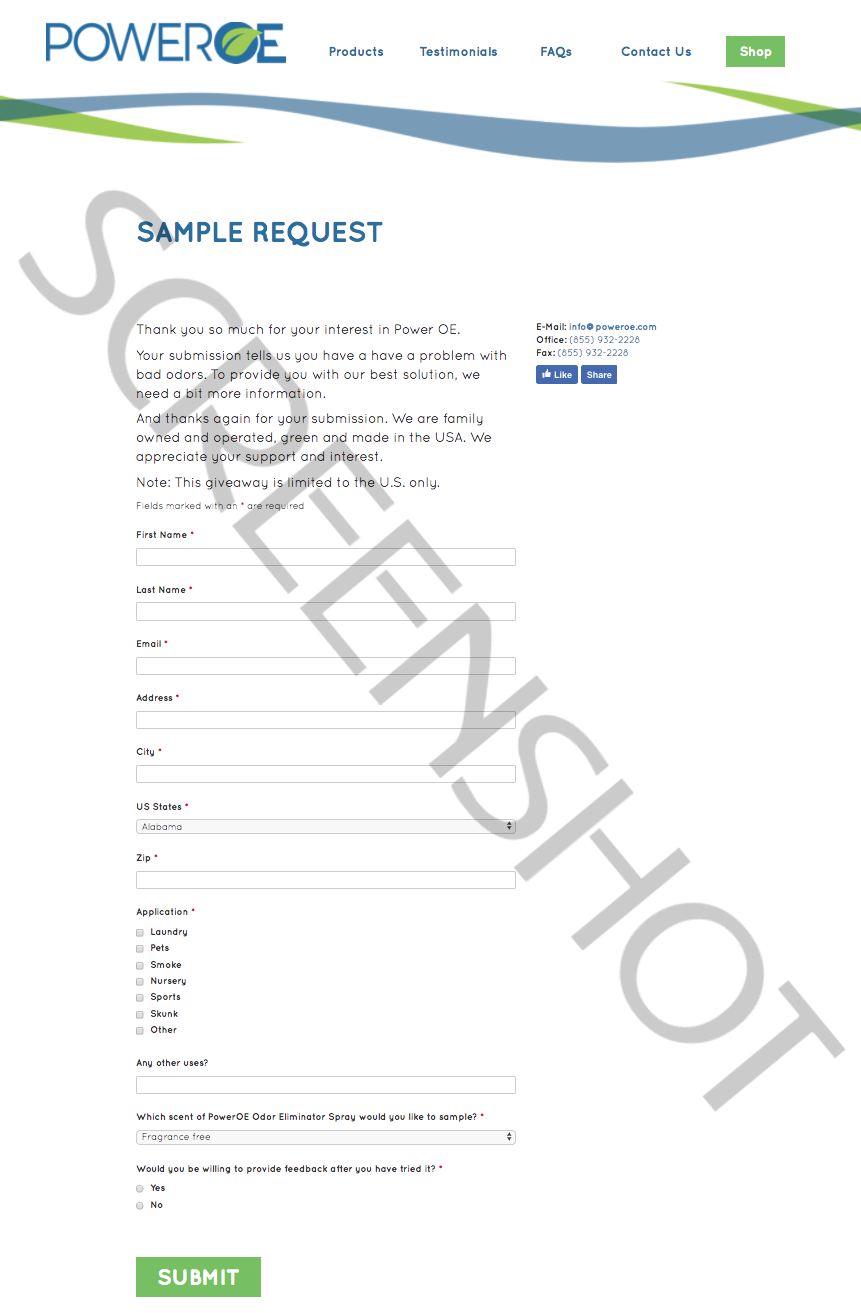 About PowerOE Odor Eliminator
PowerOE Odor Eliminator spray works almost immediately and can be sprayed on sports equipment, lockers, bathrooms, pet areas as well as to pre-treat smelly clothes before washing them. Simply spray in the air or on items containing the odor and smell the difference.