No Longer Available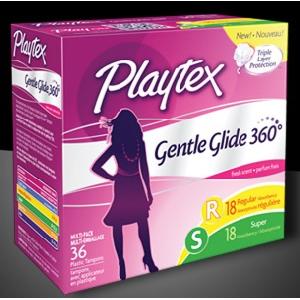 Playex Gentle Glide 360 Sample
Get a FREE Sample of Playex Gentle Glide 360 Tampons - There's a new offer over at the Walmart Sample Center for a FREE Playtex Gentle Glide 360 Tampon sample. Just click on the white button that says "Get a Free Sample" and fill out the form to request yours. Allow about four weeks for it to arrive in your mailbox. This will only be available while supplies last.
Playtex Gentle Glide 360°
Their 360° Protection has been redesigned with three layers and shapes to your body for a fabulous fit. Custom fits your body for powerful leak protection.