No Longer Available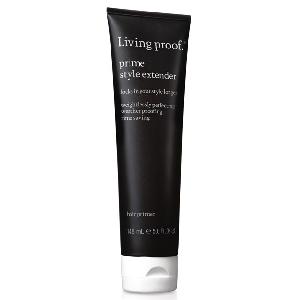 Prime Style Extender Sample
FREE Prime Style Extender Sample from Living Proof at Noon EST - Living Proof will be giving away free sample of Prime Style Extender every day at 9am PST [10am MST, 11am CST, 12pm EST] through November 21th. Head over and "like" their facebook page, click on the "Primed and Ready" tab then at the start time, quickly click the sample button and fill out the form to snag your sample.
Prime Style Extender
Meet Prime. A first-of-its-kind, style-extending hair primer. Prime extends hair styles 2x longer, while enabling you to go longer between shampoos with fewer touch-ups. This Style Extender is formulated with our advanced priming system, designed with OFPMA and priming emollients to create an exquisitely thin, weightless shield around every hair strand. In Prime, this shield keeps hydrogen bonds in place so hairstyles stay beautiful for days. OFPMA also repels dirt and oil, so styles stay cleaner, longer. Prime is so perfecting it can be used alone, yet so weightless it can be layered under other styles. Get style with stamina and save time, day after day.