Free Best Selling eBooks
Updated:

Jun

25

,

2017

10:14pm
|
Comments

0
|
This page may contain sponsored content. Read the full Disclosure
If you enjoy reading books on your eReader, more specifically FREE books, then you'll love this! BookBub is a site that alerts you to fantastic limited-time offers that are available for Kindle, Nook, iPad, Google Play, and others. Head over HERE and sign up now to gain access to the FREE and Deeply Discounted eBook available now
BookBub
BookBub sends you email alerts when there's a great deal on books that match your interests. BookBub is a free daily email that notifies you about deep discounts on acclaimed ebooks. You choose the types you'd like to get notified about -- with categories ranging from mysteries to cookbooks -- and we send great deals in those genres to your inbox.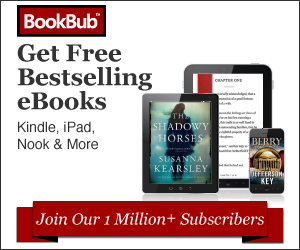 Is this offer still available?
Remember: VonBeau.com does not send out free samples or free products. Follow the instructions provided above to request the listed item.