2 FREE Neutrogena Face Masks at Walmart
Published:

Jan

29

,

2019

2:23pm
|
Comments

0
|
MOBILE FRIENDLY
|
This page may contain sponsored content. Read the full Disclosure
You can get 2 FREE Neutrogena Acne Prone Skin Face Masks at Walmart with the NEW coupons available to print right now! The masks are priced at $2.50 each. Coupons.com has a printable coupon for $3/1 any Neutrogena Acne product which will make them FREE! You can print 2 coupons per computer, which means you can get 2 FREE face masks! Hurry over here to print your coupons before they reach the limit.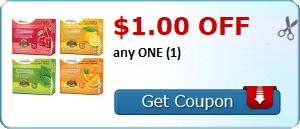 Is this offer still available?
Remember: VonBeau.com does not send out free samples or free products. Follow the instructions provided above to request the listed item.