FREE $3 Barnes & Noble and AMC Gift Cards for Verizon Customers
FREE Barnes & Noble and AMC Gift Cards - Calling all Verizon customers! You may have a offer for a FREE $3 Barnes & Noble eGift Card AND/OR a FREE $3 AMC eGift Card in the app! To see if it's available to you, open up the My Verizon app, log in then click on "Verizon Up", scroll down and look for the Gift Card offers (see screenshot below). Comment below and let us know if you get it!
INSTRUCTIONS FOR NEW USERS
If you're not already a Verizon Up rewards member, click here then scroll down the page. If you're on a computer, enter your email address and they will send you an email with a link to download the My Verizon app. If you're on a mobile device, click the "Download the app" button.
Once you download, open the app and log in with your Verizon account info then go to the "Verizon Up" section and claim your free egift card.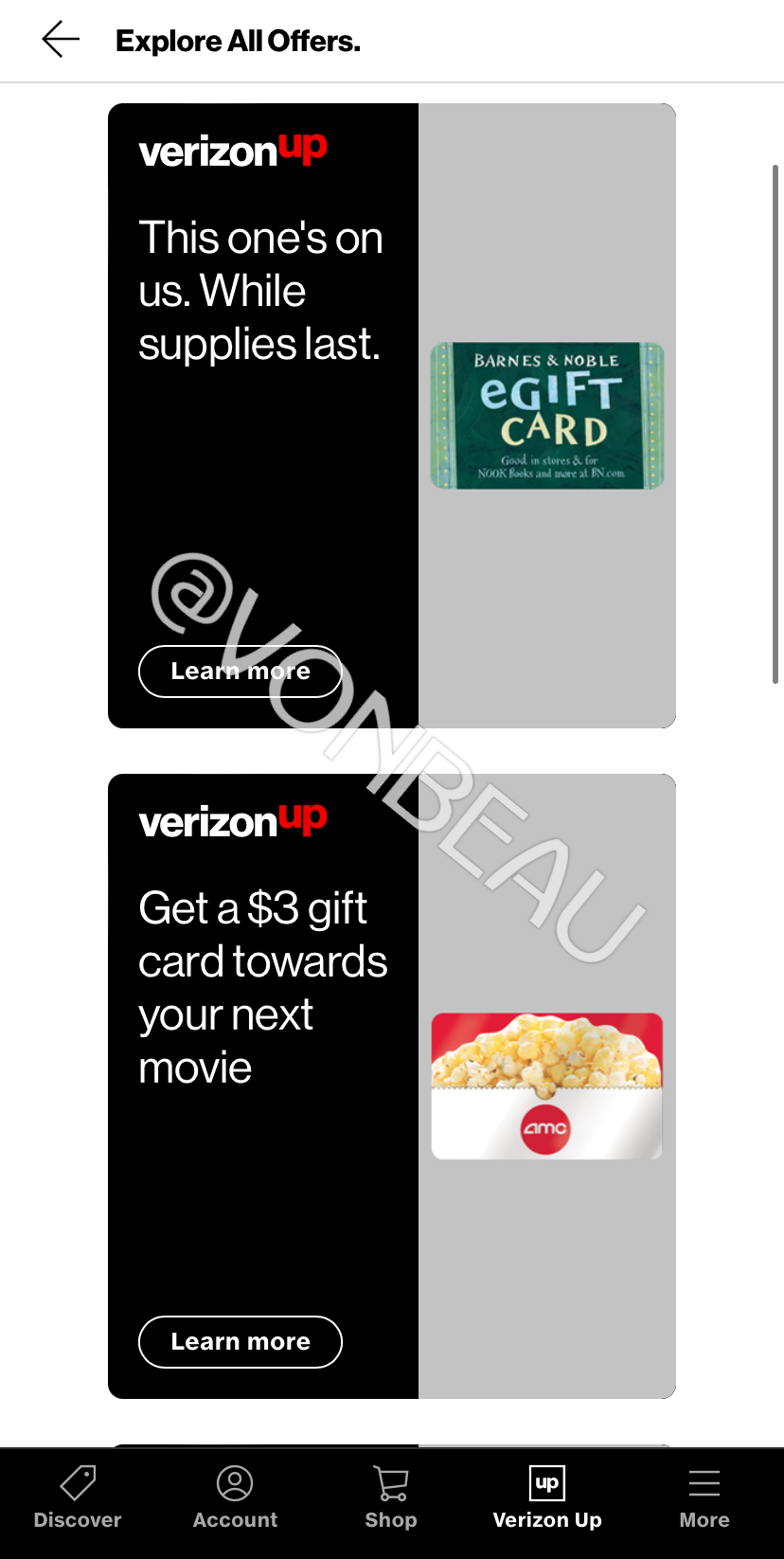 About Verizon Up
Verizon Up is the new Verizon Wireless rewards program, providing you the opportunity to earn rewards and receive special offers. Experiences you won't stop talking about. Rewards you really, really want.