Possible FREE Bumble and Bumble Hydration Wash Day Kit
Bumble and bumble is offering a FREE Hydration Wash Day Kit through a Sponsored ad on Facebook and Instagram. Since this is a targeted ad, there's no way to directly link to it. It has to pop up in your newsfeed in order for you to claim it. Try the tips listed below to increase your chances of getting this hot freebie!
TIPS TO GET SPONSORED ADS
Like Bumble and bumble. on Facebook and/or Follow @bumbleandbumble on Instagram.
Like 5-10 of their recent posts.
Search on Google, Facebook and Instagram for Bumble and Bumble Hydration Wash Day Kit then scroll through the results page for a few seconds.
Close everything out.
Browse your newsfeed and watch out for the ad to claim your free product (it can take anywhere from a few hours to several days).
When you see it, click the Get Offer banner and fill out the form with your address.
If there's no form, the sample may have ended or you may not have been targeted for it.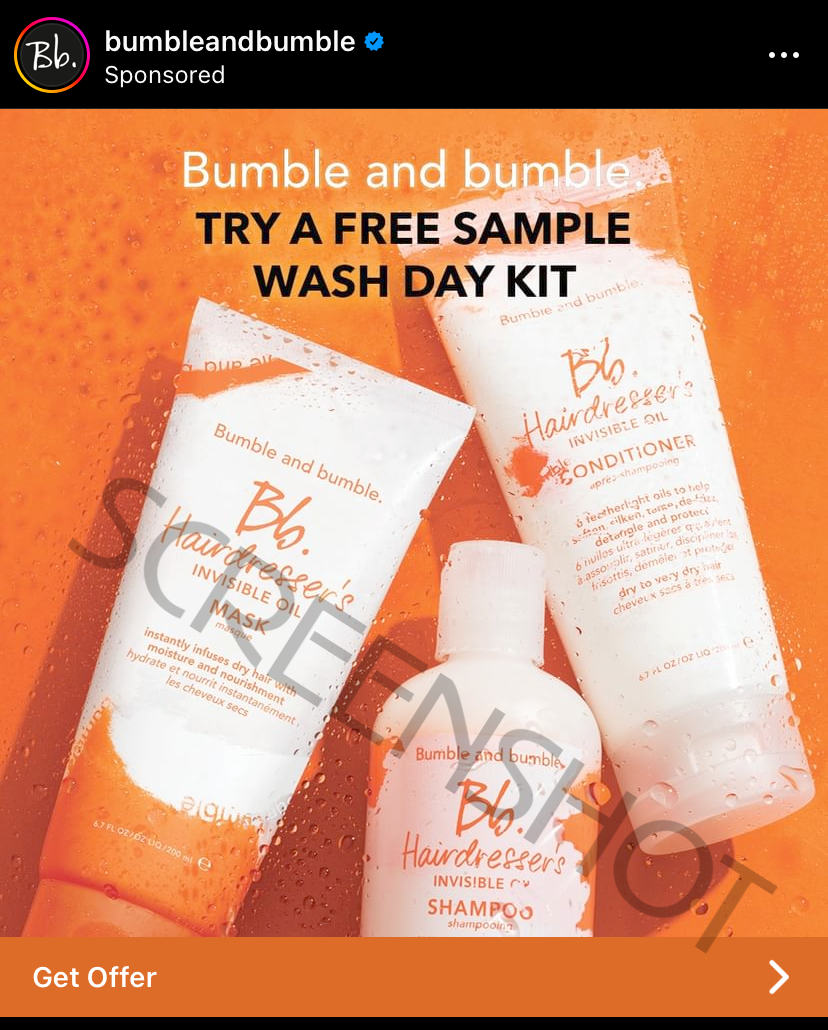 Let us know if you get it!
Product Description
Indulge in the hydrating benefits of this most-loved Hairdresser's Invisible Oil Collection, infused with featherlight 6-oil blend. Bb's Shampoo, Conditioner, and Mask work together to hydrate plus detangle, reduce frizz, and boost shine.