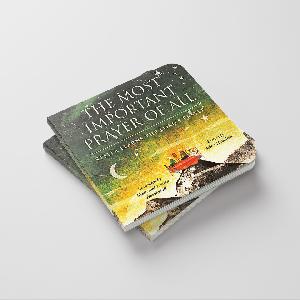 FREEBIE
Free copy of 'The Most Important Prayer of All' Children's Book + Free Shipping
The United Methodist Church of the Resurrection is offering a Free copy of The Most Important Prayer of All and Free shipping is included. This book, written by Adam Hamilton, based on conversations with his own granddaughter, helps you teach your children or grandchildren ages 3-12 the Lord's Prayer and understand its meaning. Go here then click Get Your Free Book, submit your name and email then fill out the form with your mailing address so they know where to send your free book to.
About the book
In The Most Important Prayer of All, a grandfather and granddaughter talk about the Lord's Prayer as he teaches it to her one night and she asks questions about what it means.
Thank you, Rachelle W. for sharing!