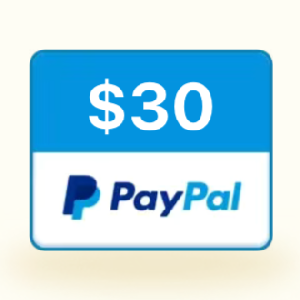 FREE MONEY
FREE $30 PayPal Cash when you Refer Friends (App Required)
You can get a Free $30 PayPal Cash from Temu or other FREE prizes and gifts when you download the app, refer friends and get people to click your link(s). As a new member, you'll also get coupons for $30 off and 10% off. See app for full promo terms. Share your links below!
INSTRUCTIONS
Click here then download the Temu app and sign up.
Go to the Money Piggy Bank promo.
Collect piggy coins. Get more coins by referring and getting friends to click your link.
Claim $30 Paypal cash reward when you've collected 3000 piggy coins.
Go to the Cash Reward game.
Use tokens to draw. Get more tokens when you invite friends.
Claim $20 Paypal cash reward when you've collected $100 on the draw board.
There's also the Fishland Game where you can win $10 via PayPal or a free item with free shipping.
Collect 6 fish within the 7 day time frame to claim your free $10 or gift.
Get more fish food each day by completing the tasks under 'Get more' and referring friends.
You can also play the Credit Giveaway to win discounts and credit. Search perk888 in the app to locate the giveaway.
Get free tickets daily. Earn more tickets by referring friends.
Share your referral link(s) below and help each other out by clicking or signing up.
This offer could end at any time. Please let us know if it's not working for you.