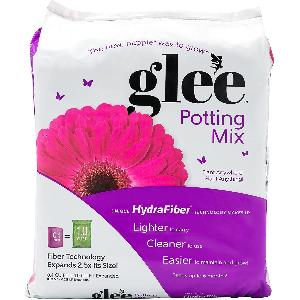 FREEBIE
FREE Glee Potting Mix Sample
Get a FREE Glee Potting Mix Sample with FREE Shipping for a limited time. Suitable potting mix for perennials, vegetables, fruits, herbs, succulents, flowers or anything that grows. Go here and complete the form to request your free sample today!
VonBeau.com does not sell products or send out any free stuff. You must request the offer through the link posted above. Samples are not guaranteed. It's at the sole discretion of the company offering the freebie/sample to fulfill any and all requests.
Description
Glee is a proprietary blend of Canadian Sphagnum peat moss, HydraFiber®, limestone, gypsum, a wetting agent, and fertilizer. HydraFiber® is a thermally refined fiber made from pine trees, which gardeners can feel great about using, since it's made entirely of renewable resources and helps reduce carbon footprint.