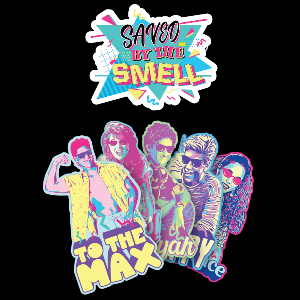 FREEBIE
FREE 5-Pack of "Saved by the Smell" Air Fresheners + FREE Shipping
For a limited time, JokeTown is offering a FREE 5-pack of "Saved by the Smell" Air Fresheners with FREE Shipping when you claim a free digital Citizen Card. No payment info required. Follow the instructions below to download the free digital wallet where you'll store your Citizen Card and they will email you a link to order your Fresh Scents for free and with no shipping costs.
Additional Info
If you claimed the FREE "The Fresh Scents of Smell-Air" in October, you will not be eligible for this offer unless you use a new email and different phone.
INSTRUCTIONS
Go here then click GET FREE, enter your email address on the pop up.
Look for an email title "👃 Get a whiff of this!" then click the CLAIM YOUR CARD button and download the Zelus wallet app to claim your free JokeTown Citizen Card NFT.
Verify your email.
After you download your card and digital wallet, you'll receive an email titled "You're a Citizen Now!" then simply click the GET MY FRESH SCENTS button to order your 100% Free 5-pack of Air Fresheners!
About JokeTown
JokeTown is a place where comedy, fans and brands live and play. The Citizen Card is a free digital collectible that serves as their membership card. With one, you are an official card-carrying Citizen of JokeTown.