Possible FREE T-Shirt from The Doe (Facebook or Instagram Required)
There's a New Sponsored ad on Facebook for a FREE T-Shirt from The Doe (see screenshot below). Try the following tips below to see if it'll pop up in your newsfeed!
Like The Doe on Facebook and follow @thedoe on Instagram then like 5-6 of their most recent posts on each page.
Search "The Doe" on Google and Facebook then scroll the results for a few seconds.
Close everything out.
Wait a few minutes then browse your Facebook or Instagram newsfeed like normal.
When you see the post, click the 'Get Offer' button and fill out the form to claim.
Remember, it can take several days for the sponsored ad post to show up so just keep a watch on your feed.
Let us know if you get it!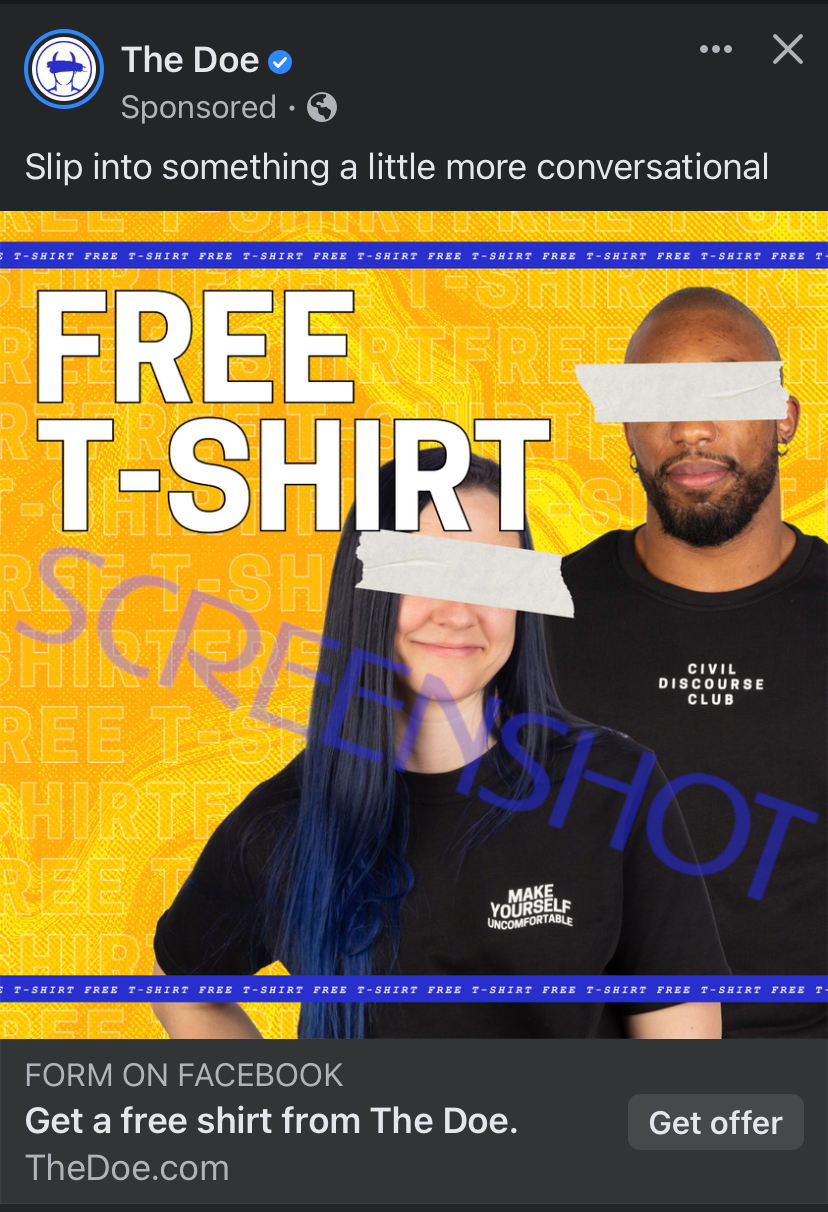 Thank you, Sarah!