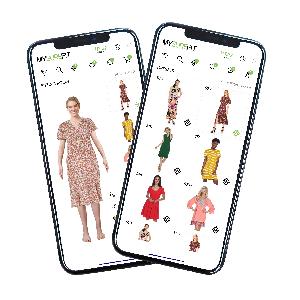 FREEBIE
FREE $75+ to Spend on Name Brand Clothing (App Required)
Who wants some FREE Name Brand Clothing!? MySureFit is offering a FREE $75 Credit to spend on apparel for women and men when you create an account, download their app and upload a selfie. Follow the instructions below to get your credit and go shopping for free! Thank you, JenniferRowton!
Additional Info
You must go through the app to upload the selfie and earn the $50 credit then you can go to their website to shop if you're having trouble with the app loading.
How to get your free clothes
Click here then sign up online through the wesbite and instantly get a $25 credit.
Download the app and upload your pic to get an additional $50 credit (this is not instant).
Shop online and redeem your points at checkout for $25 or $50 off and just pay $5 for shipping.
Earn more credit for referring friends and completing other activities!
Let us know what you get!