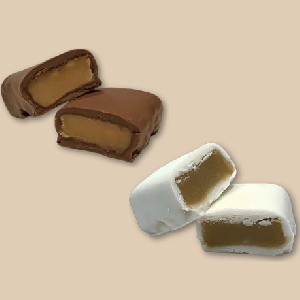 FREEBIE
FREE Butterscotch Samples with FREE Shipping
For a very limited time, 412 Chocolate is offering FREE samples of Butterscotch with FREE shipping too! You'll receive a sample of Vanilla Coating over Butterscotch and Milk Chocolate Coating over Butterscotch. Click here then Add to Cart for $0.00, go to checkout and place your free order. No payment info required. Limit 1 free sample per household.
Additional Info
Limit 1 Sample per address.
About 412 Chocolate
412 Chocolate is a family-owned and operated business located in Vallejo, CA specializing in the creation of hand-crafted chocolates. Their professional chocolatier, Kaila, transforms this chocolate into unique creations to please your palette.