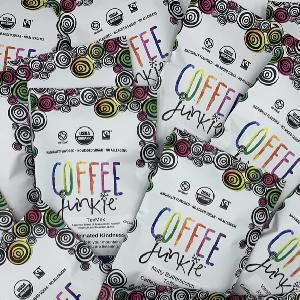 FREEBIE
FREE Coffee Junkie Coffee Sample Pack with FREE Shipping
UPDATE: HURRY! BACK IN STOCK! Coffee & Tea Junkie is offering a FREE Coffee Sample Pack with FREE Shipping, while supplies last. No payment info required. Click here then add to cart, go to checkout and place your free order. Comment below and let us know if you get it!
Additional Info
If you don't see the free sample pack when you click the link above, type in 'new customer' in the search on their site and it should come up.
About Coffee & Tea Junkie
Coffee & Tea Junkie roasts only the highest quality, fair-trade organic coffee beans and custom blend more than 200 varieties of gourmet teas. They strive to make your daily cup (or cups) more interesting and more enjoyable.