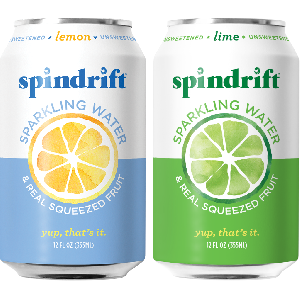 FREEBIE
FREE Spindrift Sparkling Water (Alexa or Google Assistant App Required)
HURRY!! Send Me A Sample has a new offer for a FREE Spindrift Sparkling Water but it's limited to the FIRST 30,000!! Simply open your Amazon Alexa or Google Assistant app and say "Ask Send Me a Sample for Spindrift" and follow the prompts to request yours. If you're new to Send Me A Sample, follow the step-by-step instructions listed below, while supplies last! Let us know if you claim yours!
First, click here and create your Send Me A Sample account then confirm your email address. Note: Your birthday will go in as Day/Month/Year format.
Next, install the Amazon app (if you don't have it already) then go to this Alexa skill here and click "Enable Skill" to link your Send Me A Sample account with your Amazon account OR install the Google Assistant app then go to this Google Assistant skill here and "Link" to your Send Me A Sample account with your Google account.
Access Alexa or Google Assistant and say "Send Me A Sample".
When asked what sample you want, say "Spindrift" then confirm you're over 18 and finish your request.
View your Order History to verify your request was received.
About Send Me A Sample
Send Me a Sample is the world's first and only voice activated sampling platform that works on Amazon Alexa & Google Assistant.