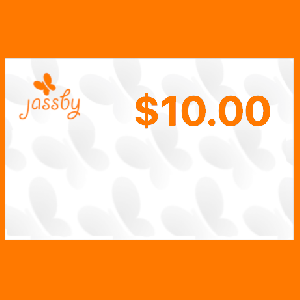 FREE MONEY
Jassby Virtual Debit Card for Kids and Teens with Parental Controls: FREE $10 Cash Bonus
Jassby is a no-fee debit card for kids and teens with parental controls to teach them how to save, spend responsibly and give. Through March 25th, they are offering a FREE $10 Cash Bonus for new members and NO deposit is required! Follow the step by step instructions below to get claim your free money before the offer ends.
How to get your FREE $10:
CLICK HERE then follow link and enter your kid's or teen's name to get started.
Copy and paste the link they give you into your browser then register for a parent account with your info.
Add your kid/teen to your parent account by using a different email and phone number.
Logout of the parent account then log in to the teen account using "Join existing family" and enter the code you received to the teen account email.
Once you have the teen account set up and added you will get the $10 bonus within 5 days.
OPTIONAL: Send bonus from teen account to parent account to add to virtual card on parent account then add your Jassby virtual card to PayPal, Cashapp or similar to cash out.
🚨IF YOUR KID HAS THEIR OWN PHONE, complete steps 1-3 above then get them to download the Jassby app. Open the app select "Join existing family" and enter the code sent to their email. Once their account is completed, the $10 bonus will be added within 5 days.
About Jassby
Jassby is a no-fee app. The Virtual Debit Card is at no cost as well, unless you would like the physical debit card, that fee is $4.99. They hold a strong stance on not teaching kids to pay fees for debit cards and focus on teaching them great life skills with managing their money at a young age.
Jassby Referral Program: Kids who hold Jassby Virtual Debit Cards: invite your friends to ask their parents to sign them up for Jassby! If your friend's parent first registers for Jassby and your friend receives a Jassby Virtual Debit Card within three days of your referral, you will receive $10 (the "Referral Bonus") into your Jassby Virtual Debit Card Account (the "Offer"). Promo ends when 9,700 new Jassby Virtual Debit Cards have been issued, unless Offer is modified or terminated earlier.