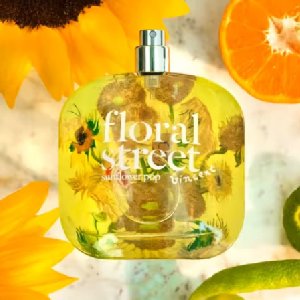 FREEBIE
Possible FREE Floral Street Sunflower Pop Fragrance Sample (FB or IG Required)
Floral Street is offering a FREE Sunflower Pop Fragrance Sample through sponsored ads on Facebook and Instagram. To get the sponsored post to show in your newsfeed, like their Facebook page and/or follow their Instagram account then like 5-10 of their recent posts. Do a Google search for Floral Street Sunflower Pop then scroll through the results page for 15-30 seconds. Close everything out then browse Facebook and/or Instagram and keep a look out for the free sample post to come up in a day or so (See screenshot below).
Look for a post similar to the one below to claim your sample.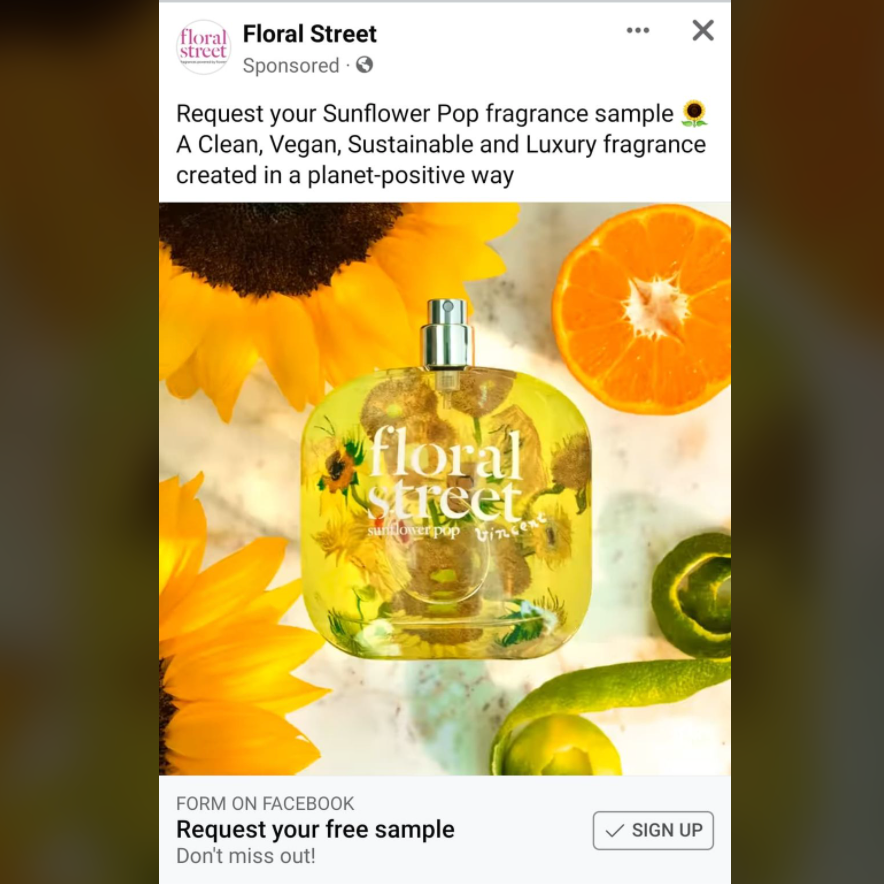 Thank you Anastacia!