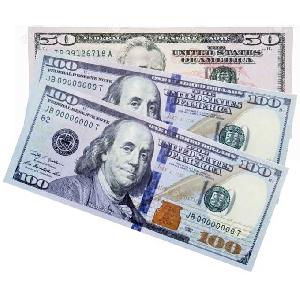 FREE MONEY
FREE $5 Cash from Digit for NEW Members + FREE $100 Bonus For Referring 3 Friends
Up to $105 in Cash for FREE! - Digit is a service that automatically saves your money, so you don't have to think about it. Right now, NEW members will get a FREE $5 Cash Bonus for signing up and creating an autosave! PLUS, you can earn a whopping $100 bonus for referring just 3 friends who have an autosave by the end of Monday, January 4th! Don't miss out on this is a super easy way to earn some real cash! Follow the instructions below to take advantage of this bonus before the offer ends. Thank you, cheers2savings!
First, CLICK HERE then enter your mobile number and create a password to sign up for free. The links in this post contain our referral link. You do not have to use our link but if you want the free $5, you must go through a referral link or you won't be eligible for the bonus offer.
Verify your account by entering the 4 digit code sent via text message.
Connect your bank (you can use a Chime or Simple account if you have one). This is how you'll fund your Digit savings account and how you'll withdraw your Digit balance when you're ready to.
Add $1 to your Rainy Day Fund (don't worry, you'll get the $1 back). This will set up an automatic transfer for $1 to be added from your bank to your Digit account. You must have at least one automatic transfer to get the $5 bonus. Manual saves do not count towards the bonus.
Your Free $5 Bonus will be added to your account when your automatic transfer has processed (usually within 24-72 hours) and your total balance will be $5 plus the $1 you transferred from your bank.
Withdraw the balance of your Digit account to your linked bank account or leave it and keep automatically saving.
Pause your automatic savings at any time for up to 30 days at a time by going to the Settings link on the Rainy Day tab and your Goal tab. You must use the "pause" option if you do not want any more automatic transfers made from your linked bank account.
There are many options you can utilize to make Digit work for your needs such as Low Balance Protection, Maximum Daily Save Limits, and more so be sure to check out all the features.
Digit is free for the first 29 days then after the trial period it's $5 a month and you can cancel anytime. Cancel before the trial period and pay $0 plus bank some cash for trying it out!
If you are done using Digit and want to close your account, go here to close your account and any remaining funds in your Digit account will be automatically transferred back to the originating checking account next business day.
About Digit
Sign up for Digit and connect your bank account. You won't need your checking or routing number. Digit analyzes your spending and automatically moves money from your checking account to your Digit account when you can afford it. That's it! You save money without realizing it. You don't have to keep a minimum amount in Digit and you can withdraw your money anytime.
About Digit Referral Program
For every new user that signs up via your customer referral link and starts saving, you'll be rewarded with a $5 Referral Bonus. Digit will put this bonus directly into your Rainy Day ☔️ balance. There is no limit on how many friends you can refer! Please note, the bonus is paid when your friend has their first automated savings transfer. Digit will notify you when your bonus has been paid. For a limited time, you can get $100 when you refer 3 friends who have an autosave by the end of day on Monday, January, 4, 2021.
This post contains our referral link so THANK YOU if you use it to sign up.💚 Feel free to share your referral link in the comments below!