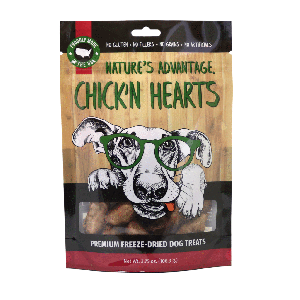 FREEBIE
FREE Holiday Dog Treat From Nature's Advantage
FREE Holiday Dog Treat - Nature's Advantage offers freeze-dried raw pet food and treats for dogs. Get a Free Holiday Dog Treat mailed to you at no cost. No payment info required. Just click here to access the form then fill it in with your info and place your request. This offer will only be available while supplies last.
About Nature's Advantage
Nature's Advantage® is here to help enhance lives. You'll be proud to provide a natural diet with awesome benefits like less shedding, smaller poops and more energy, and your pet will show a sense of pride, too. You may catch them showing off their pearly whites, sparkling coat and toned bod to the neighbors! Sparky, our special friend, knows the feeling too and he'll let you know just how good Nature's Advantage is with every tail wag.