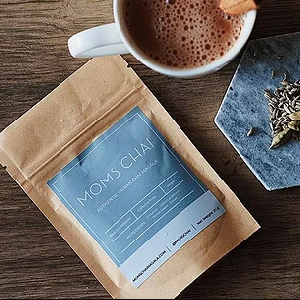 FREEBIE
FREE Authentic Indian Chai Masala Sample from Moms Chai
UPDATE: This is only for Canada. Moms Chai is offering a FREE Chai Masala Sample for a limited time. The packet will contain enough masala to create 5 cups of authentic Indian Chai. You can also cook, bake or mix the masala with your favorite tea. Click here then enter your name and email address on the form. Check your inbox for an email title "A freebie" then reply with your shipping address so they can get your sample mailed out to you. Thank you, Ahahahau12!
About Moms Chai Masala
If you are looking to kick off your morning with a cup of savory masala tea, here is the perfect blend of tea spices made to give you a pleasantly scented and flavorful cup of tea every time you feel like having one. Made from all-natural ingredients grown, processed, and packed in India, Moms Chai Masala is greatness waiting to be discovered. The ingredients used to make it are cloves, cardamom, cinnamon, and fennel seeds, No additives or preservatives.
About Chai
Chai has many incredible benefits. From providing a boost of energy in the mornings or a pick me up during the day, to improving the digestive system, reducing nausea, alleviating aches and pains and keeping your immune system healthy. The list goes on.