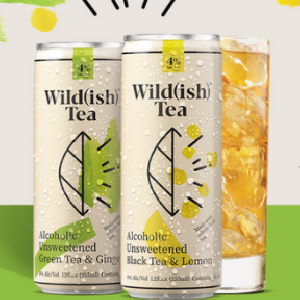 FREEBIE
Apply to Host a Wild(ish) Hard Tea Virtual House Party (IN, KS, MO, RI Only)
If you're a resident of Indiana, Kansas, Missouri and Rhode Island and 21 or older, you could get a FREE Wild(ish) Hard Tea Party Pack if you are one of the 250 selected and confirmed as a host. Click here then register or log in to apply. Good luck! Thank you, Ahahahau12!
Wild(ish) Hard Tea Virtual House Party
Invite your friends to a Virtual House Party so you can all try Wild(ish) Hard Teas together. Wild(ish)™ Teas are thoughtfully brewed with real whole tea leaves, only natural flavors and gluten free alcohol for an authentic, fresh taste at 80 calories and 4% ABV. Try Wild(ish) Black Tea & Lemon and Green Tea & Ginger with your friends. Real ingredients. Simple process. Brewed a bit wild.