FREE Personalized Card with FREE Postage for NEW Customers (App Required)
Ink Cards is offering a FREE Greeting Card + FREE Postage with FREE Postage to all NEW customers. No credit card required. Download the free iOS app or Android app then create your account and order your personalized card now. The discount of $2 will be automatically applied at checkout, making your order completely free. No payment info required. Free offer is valid on any Classic Card (postcard) or you can upgrade to a Premium Card and save $2 off. Enjoy!
About Ink Cards
Ink Cards are printed on thick, glossy 5x7-inch cardstock at a resolution of 300 dpi. (That's printing-nerd-speak for "super detailed on really nice paper".) And they cost just $2 each (with free postage!) Upgrade to a premium card to mail your card in an envelope with a thicker matte card. Purchase with Apple Pay or PayPal or scan your credit card at checkout.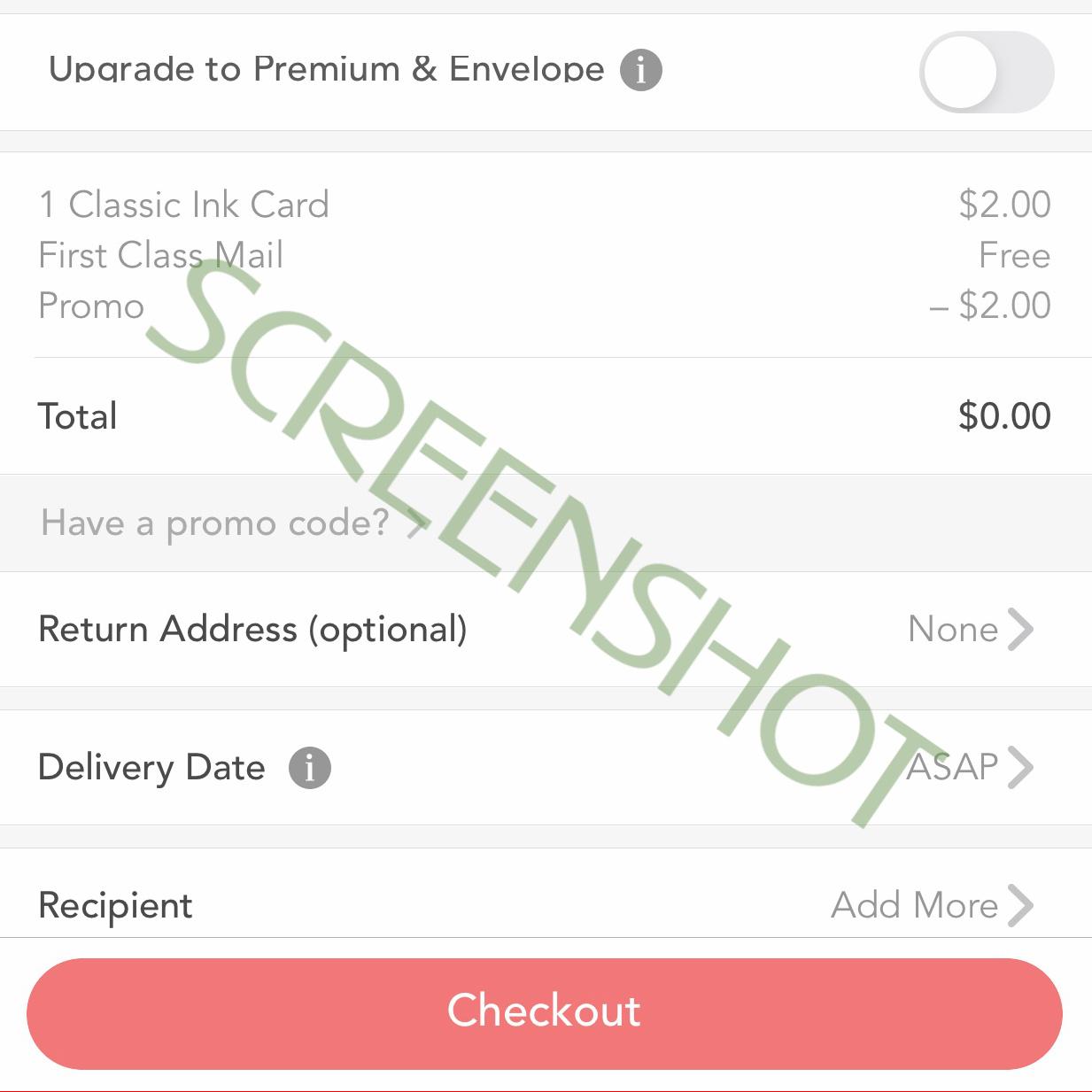 Thank you for sharing, Rebecca!
This post may contain affiliate links. See disclosure for details.