Possible FREE Heart-Healthy Quaker Oats Gift Kit for People 50+
OneFrontPorch is giving away thousands of FREE Heart-Healthy Quaker Oats Gift Kit to people that are 50 years of age or older and members of their website. Each kit will contain the following: One 18 oz. Canister of Quaker® Old Fashioned Oats, One wooden mixing spoon (perfect for mixing!), 3 Delicious Recipes, Quaker® Old Fashioned Oats Coupons to Share with Friends and Handy Magnetic Kitchen Conversion Chart. For the chance to receive one of these kits for free, click this link then click the "Get My Gift" button and register for free or log in if you already have an account. Answer a few questions then provide your address so they'll know where to send your free kit, if you're chosen. Good luck! Thank you John!
Remember, VonBeau does not send out any free stuff. The following screenshot is of the current offer on the company's website at the time of this posting. It's at the sole discretion of the company offering the freebie/sample to fulfill any and all requests.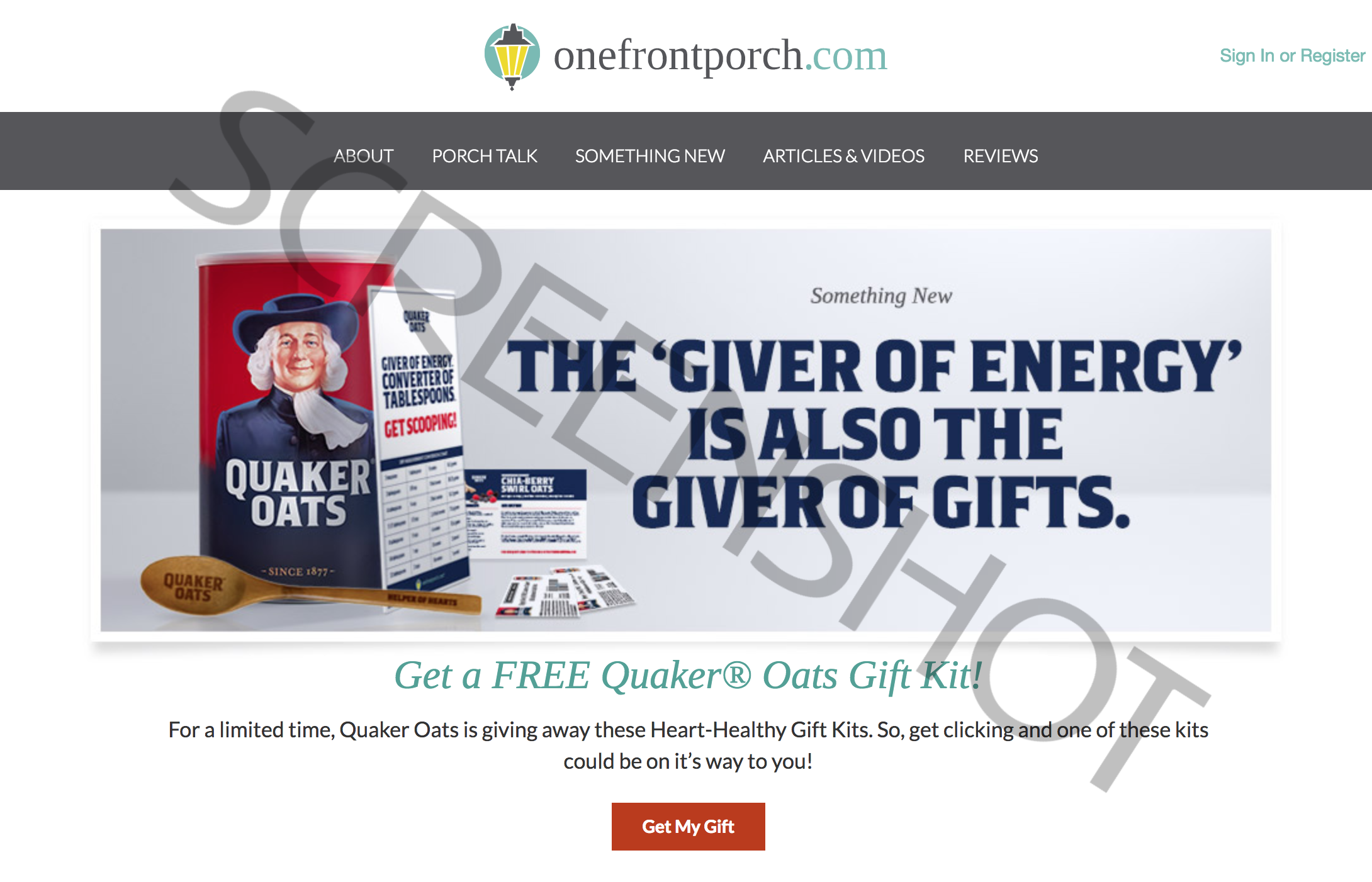 About OneFrontPorch
OneFrontPorch.com brings best-in-class brand experiences to 50+ members who want to get the most out of life at every age. You'll get opportunities to opt in for experiences from first-trier programs to exclusive offers, let brands know exactly what you're looking for from their products and services, and connect with fellow members through reviews, forums, surveys, and more.