FREE $5-$15 in Cash Money
Payleaf is a tool to help you save. For a limited time, new members get a FREE $5 Cash Bonus for signing up through a referral link and linking a bank account. Get another FREE $5 for creating a goal and another FREE $5 for referring just one friend. To get started, sign up through our link or one from the comments. Link your bank account and your free $5 cash bonus will be deposited directly to your linked bank account within 30 days (usually sooner). Even better, you can earn unlimited $5 cash bonuses for referring your friends. After you join, be sure to share your referral link in the comments below and with your family and friends on your own social pages. TIP: If you do not have a bank account you want to link, get the Simple card if you don't have it already! It's FREE, plus new members get a $20 bonus when they make their first purchase of any amount. With your Simple card, you'll get an account number and routing number that can be used for offers such as this one then you don't have to worry about using your main bank account.
Below is a screenshot of our $5 deposit from Payleaf into our Simple account. We signed up for Payleaf on May 22 and received the $5 deposit in our bank account on July 3.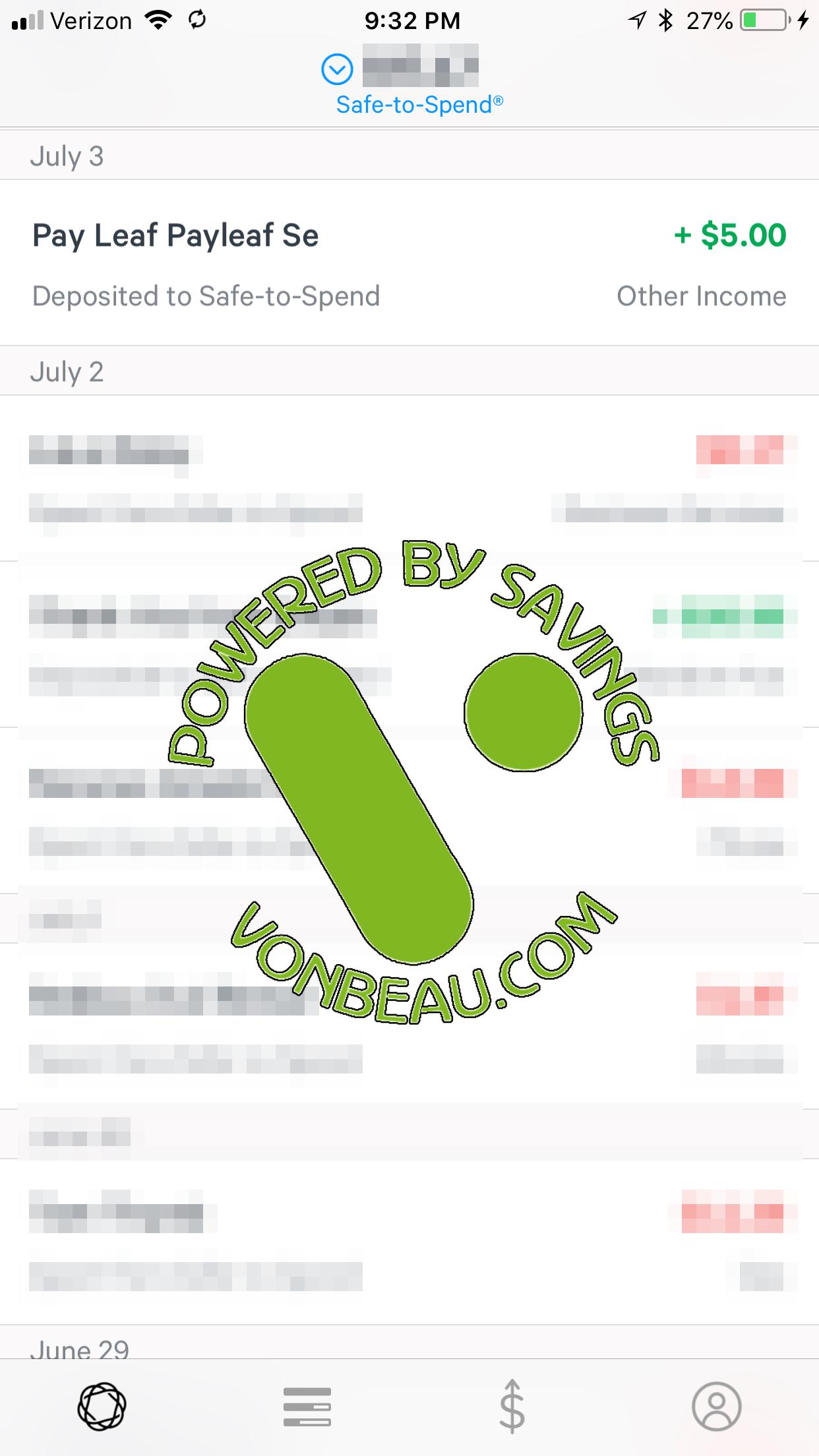 About Payleaf
Payleaf is a savings program that lets you earn bonus cash for simply having a savings goal. It's completely free and easy to use!
Feel free to share your referral link in the comments below! To do so, simply click on register or log in at the top right of this page (rotate screen if on mobile) then post your comment with your referral link.