FREE Adult Coloring Book + FREE Shipping
That Daily Deal is offering up a FREE Adult Coloring Book with FREE Shipping but only for a limited time. A credit card or prepaid card is required to checkout but you will not be charged as long as your total is $0.00. They do this to prevent misuse of the offer and stop people from making multiple orders and ruining the promotion. To get yours, click this link then click the "Buy That!" button and go to checkout. Enter your billing/shipping info then select "credit card" as the payment. Place your order then look for your free gift to arrive in about 6-8 weeks. While supplies last.
VonBeau.com does not send out any free stuff. The following screenshot is of the current offer on the company's website at the time of this posting. Samples are not guaranteed. It's at the sole discretion of the company offering the freebie/sample to fulfill any and all requests.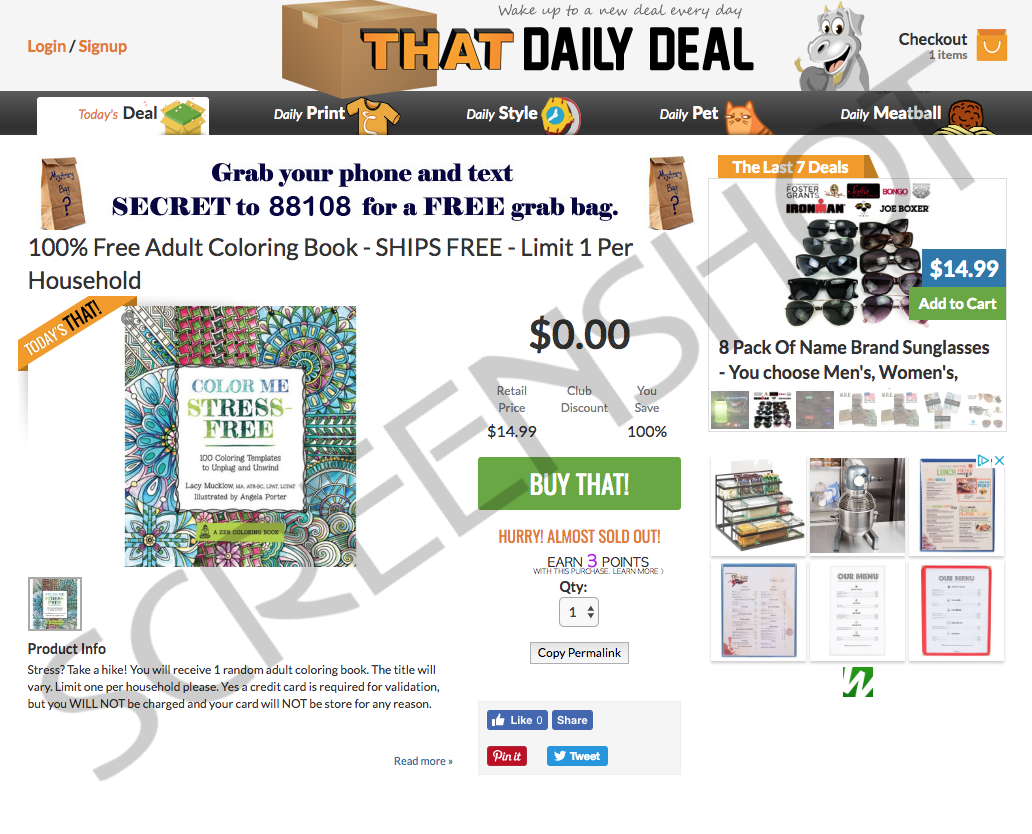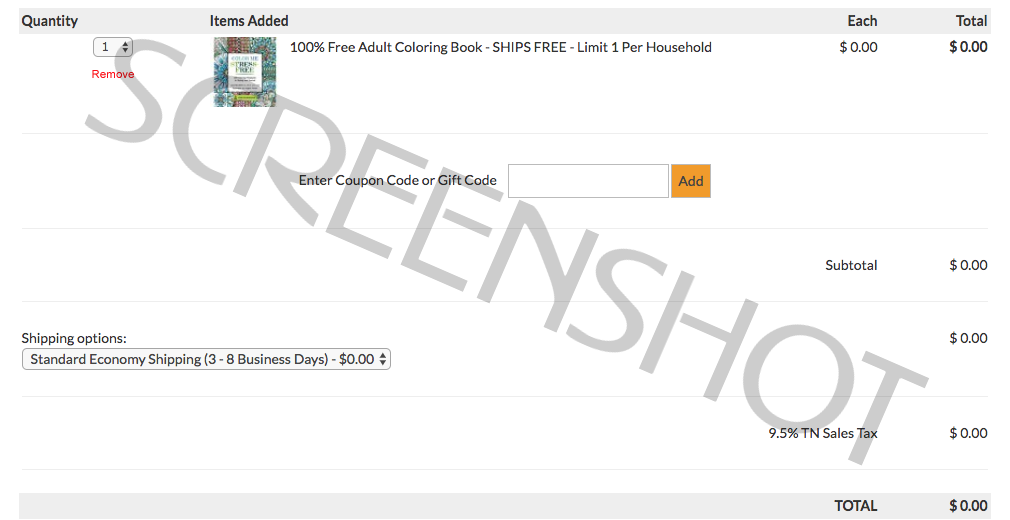 About That Daily Deal
That Daily Deal a deal site all about the DEAL, The "Wow! THAT's a good deal!" deal. Not only are there 5 brand new items each day, but the last 7 days of items previously sold are also available for a second chance purchase, if they did not sell out previously. You still have a chance to grab it if it's not sold out yet!