FREE Birthday Cake Flavored Lip Balm
Update: They reached the limit but are giving away an additional 10,000 lip balms at random so go enter now!!
If you're 21 or older, you can score a FREE Birthday Cake Flavored Lip Balm from Stella Rosa if you're one of the first 10,000 to sign up for Stella Rosa's #BirthdayStellabration Sweepstakes! Click this link then fill out the form and if you're quick enough to sign up, you will get a FREE birthday-flavored lip balm. Also, if you share the same birthday as Stella Rosa's (July 18th), you could win a "Taste The Magic Birthday Box". Good luck! Thank you Flores Mora!
VonBeau.com does not send out any free stuff. The following screenshot is of the current offer on the company's website at the time of this posting. Samples are not guaranteed and it is at the sole discretion of the company offering the freebie/sample to fulfill any and all requests.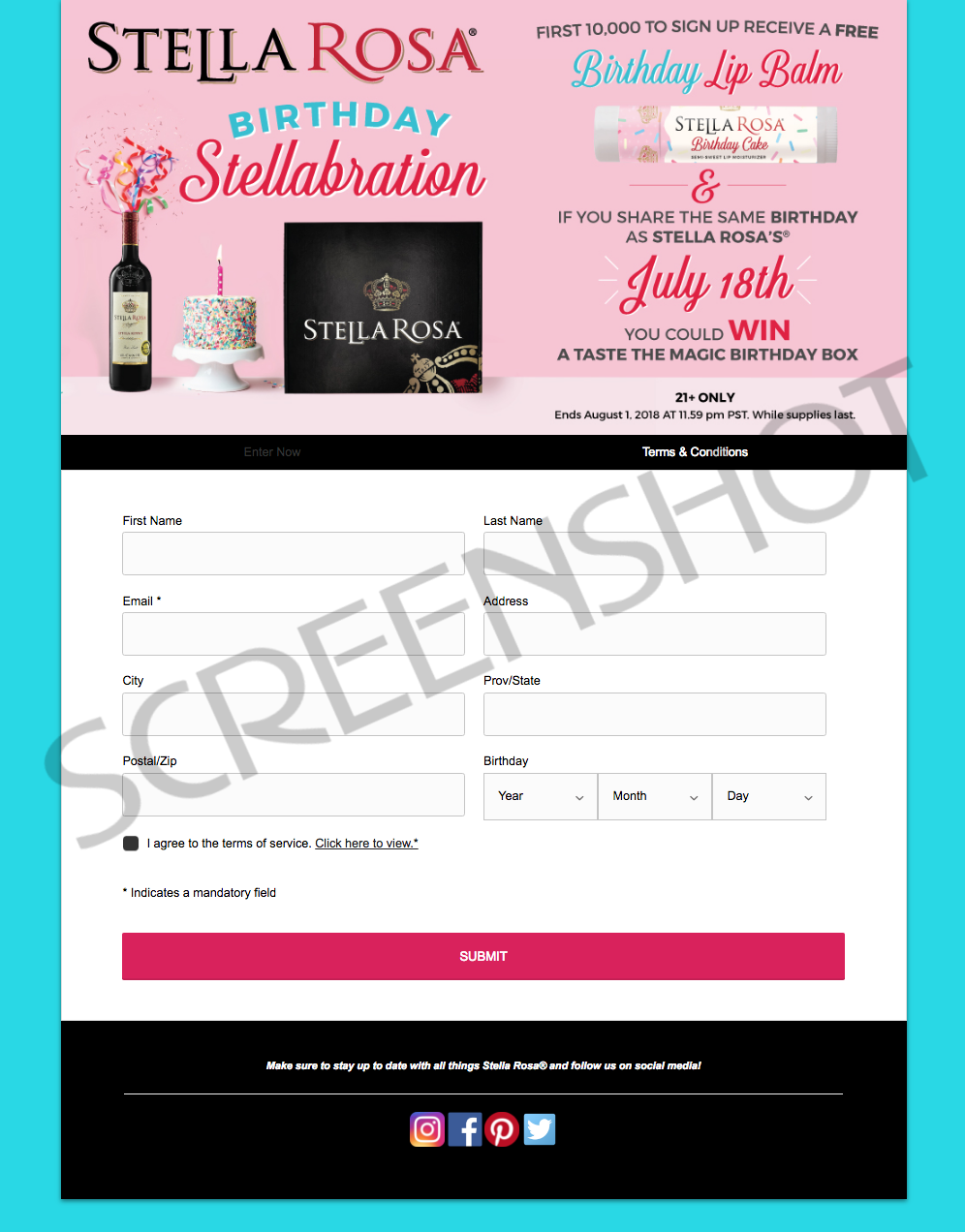 About Stella Rosa
Stella Rosa® is a selection of wines imported from Northern Italy by San Antonio Winery, founded, owned, and operated by the Riboli Family for four generations since its 1917 establishment.