FREE Howies Hockey Tape Die-Cut Sticker
If you collect stickers, here's another free one for you! For a limited time, you can get a FREE Howies Hockey Tape Die-Cut Sticker mailed to you at no cost! Click this link then fill out the form to request your free sticker today.
VonBeau.com does not send out any free stuff. The following screenshot is of the current offer on the company's website at the time of this posting. Requests are not guaranteed. It's at the sole discretion of the company offering the freebie/sample to fulfill any and all requests.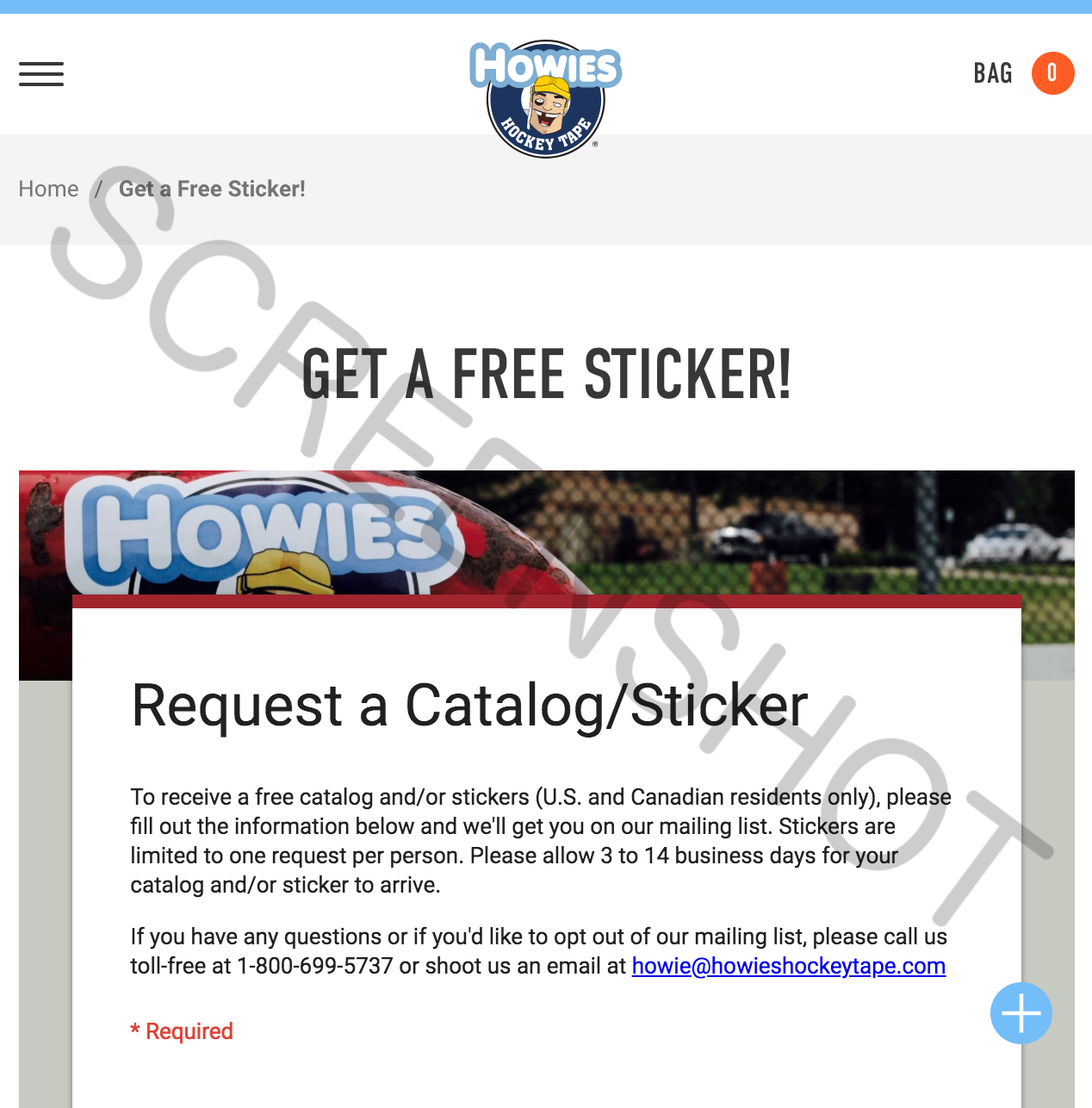 Product Description
Bumper, helmet, mini-fridge: At some point you're going to find that perfect spot for a great sticker. The die-cut Howies Hockey Tape sticker will be ideal for the rink rat who wants to let people know that they take hockey seriously. Caution: they're nearly as sticky as their hockey tape.