FREE Box of Goodies by Mail
What's better than a free sample? How about a whole box of free samples with a few full-size products as well?! Sign up for Daily Goodie Box (it's 100% free) and you could be selected to receive a FREE Box of Goodies by Mail that includes all sorts of samples, full-size products and more. In return for the free stuff, all you have to do is try the products you receive and provide your feedback. There's absolutely no catch and shipping is FREE. No credit card required EVER! Click here and enter your name and email address on the form to sign up then check your email for the link to confirm your account (may be in your Spam folder). Be sure to fill out the "Profile" and "About You" section then check back daily to see if a Goodie Box is on its way to you! Also, be sure to check out the Daily Goodie Box facebook page where they give away free boxes to fans in their posts all the time! Good luck!
Below is a photo of the most recent box of goodies we received from Daily Goodie Box (April 2018).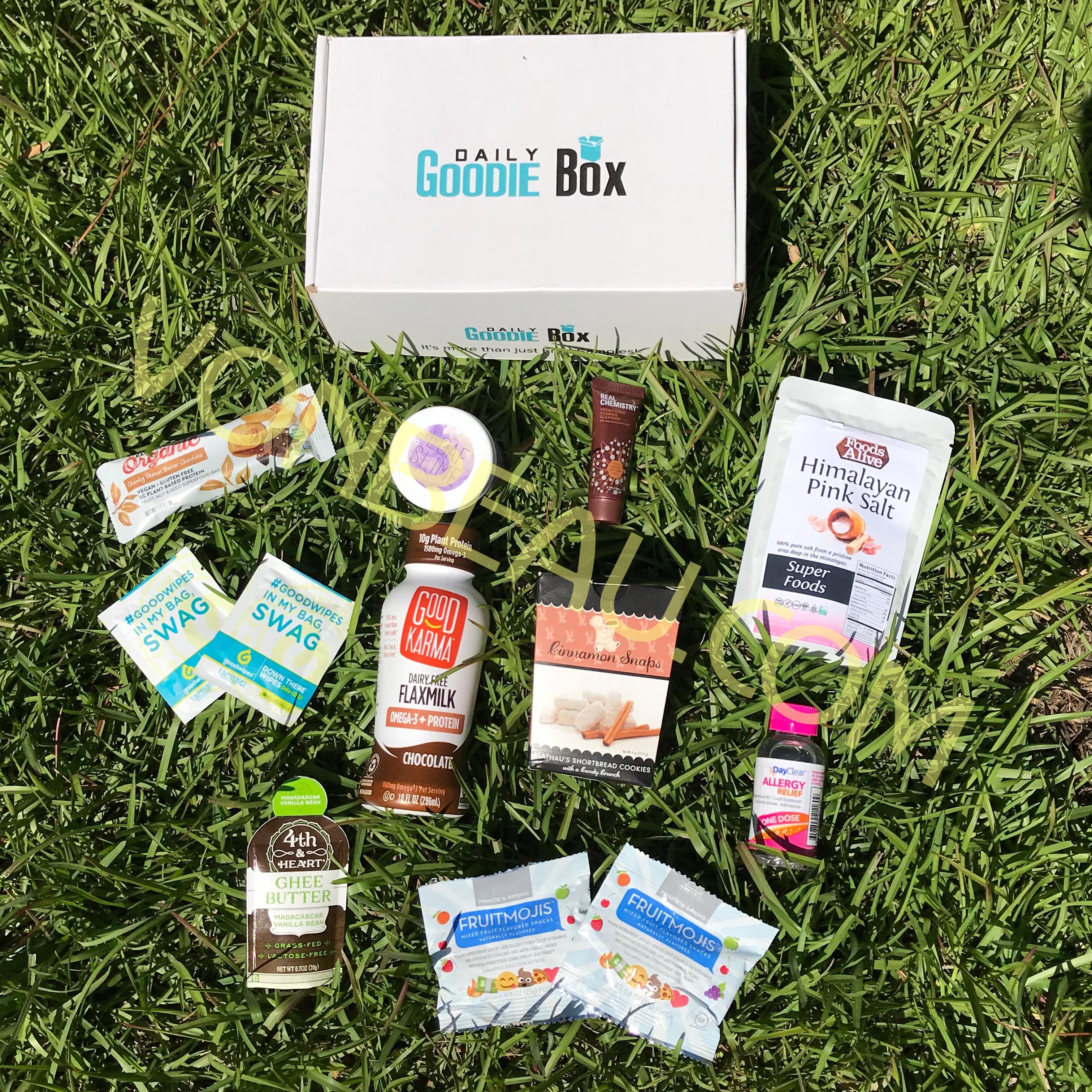 Our April 2018 Goodie Box contained the following products:
RawRev - Chunky Peanut Butter Chocolate
Goodwipes - Down There Wipes For Gals
Fourth & Heart - Madagascar Vanilla Bean Ghee Butter
Foods Alive - Himalayan Pink Salt
Good Karma - Dairy Free Flaxmilk
Real Chemistry - Fresh-Start Foaming Cleanser
Flathau's Fine Foods - Cinnamon Snaps
Loaf Slime - Lavender Aromatherapy Dough