Update: Opt in to Eddie Bauer Text Alerts by April 13th and get a $10 Certificate!!
FREE $10 Eddie Bauer Gift Certificates
Calling all Eddie Bauer fans! You can get FREE $10 Eddie Bauer Gift Certificates emailed to you throughout the year just for being an Adventure Rewards members! No minimum purchase is required to redeem which means you can score something $10 or less completely FREE (in-store)! SCORE! You can redeem your certificate online but they're not offering free shipping anymore. Shipping starts at $7.99 or Free with ShopRunner account (free 1 yr membership) on orders $25+. Simply, click this link and create a free Adventure Rewards account then sit back and wait patiently for emails titled "A $10 Gift Just For You!". We received our first one within 10 days of joining. Let us know how long it takes for your first free $10 egift to arrive.
Additional Info
Please NOTE: This is a completely different offer from the one mentioned on their site for a $10 rewards with your first purchase. The completely FREE $10 rewards are sent via email at random times throughout the year and NO purchase is required. :)
This is what the free $10 gift certificate will look like.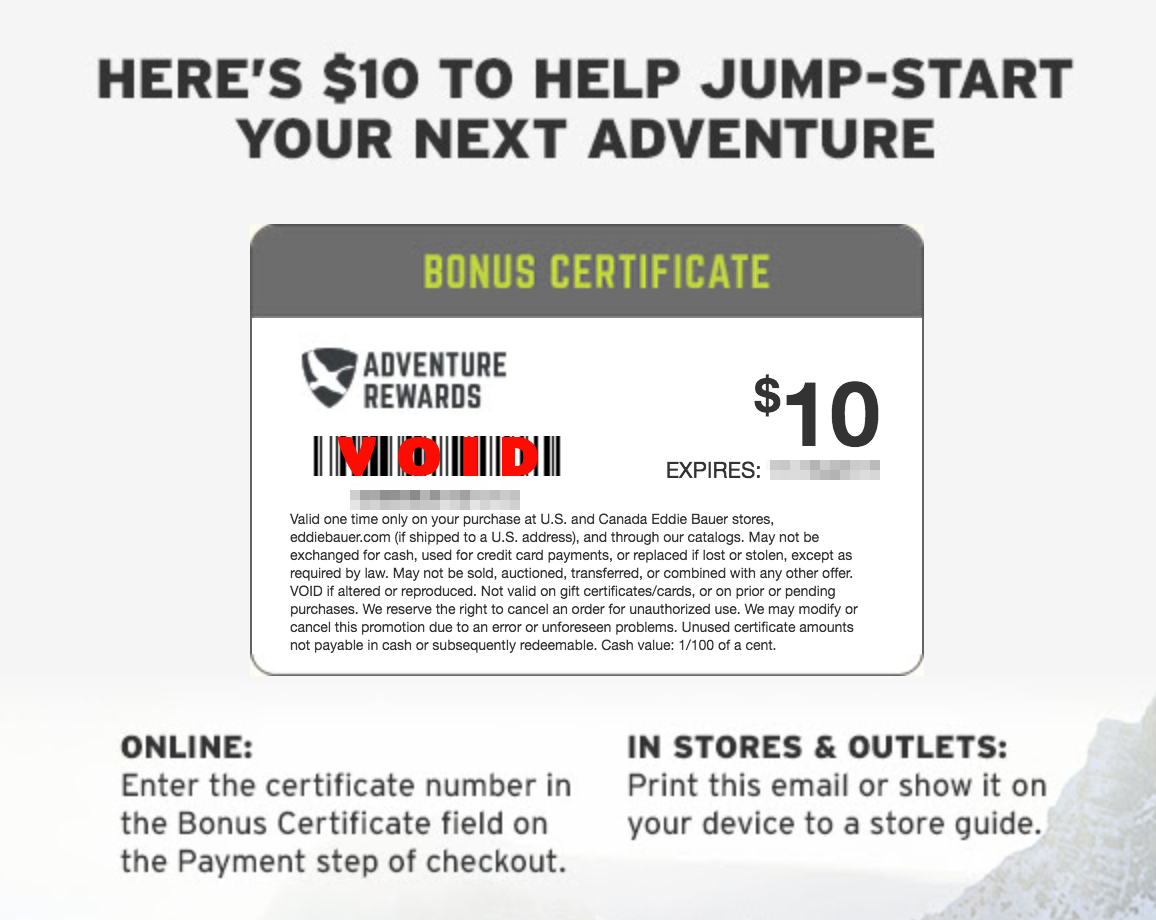 The links in this post contain our referral link. Thank you for signing up if you do!
Feel free to share your referral link in the comments below! To do so, simply click on register or log in at the top right of this page (rotate screen if on mobile) then post your comment with your referral link.