FREE Gift with FREE Shipping
For a very limited time, Shoppo is offering a completely FREE Gift with FREE Shipping to new members and no other purchase is required!! You'll also get several *HOT* coupons for $5 off a $5 purchase, $10 off a $10 purchase and more! Shipping varies per item but many products have $1 shipping so in addition to your completely FREE Gift, you could score something FREE or super cheap!! To get started, sign up through this referral link or one from the comments below then download the free iOS or Android app. Create your account and claim your FREE Gift by tapping on the "Claim your free gift" banner (see screenshot below) in the app. Choose from these items (unless sold out): mini faux wallet card holder, ear clip jewelry, infinity silver bracelet, hand-woven leather bracelet, pearl choker necklace, enamel horse necklace + earrings set, statement choker necklace, men's wrist watch, Christmas socks, silicone toothbrush holder, wine/beer opener, fashion pearl earrings, faux pearl earrings, scarf wrap, mini silicone funnel, silk eye mask, wine bottle opener, makeup foundation sponge puff, 3D butterfly wall stickers, thermometer, Christmas pants candy bag. PLEASE NOTE: A credit/debit or prepaid card is required but if you're only buying the free gift, you won't be charged. We have fully tested this offer using a prepaid and as stated in the Shoppo free gift terms, our card was not charged a cent. Thank you Adrianne!
After you sign up, download the app and create a free account, look for this banner in the app to claim your free gift with free shipping.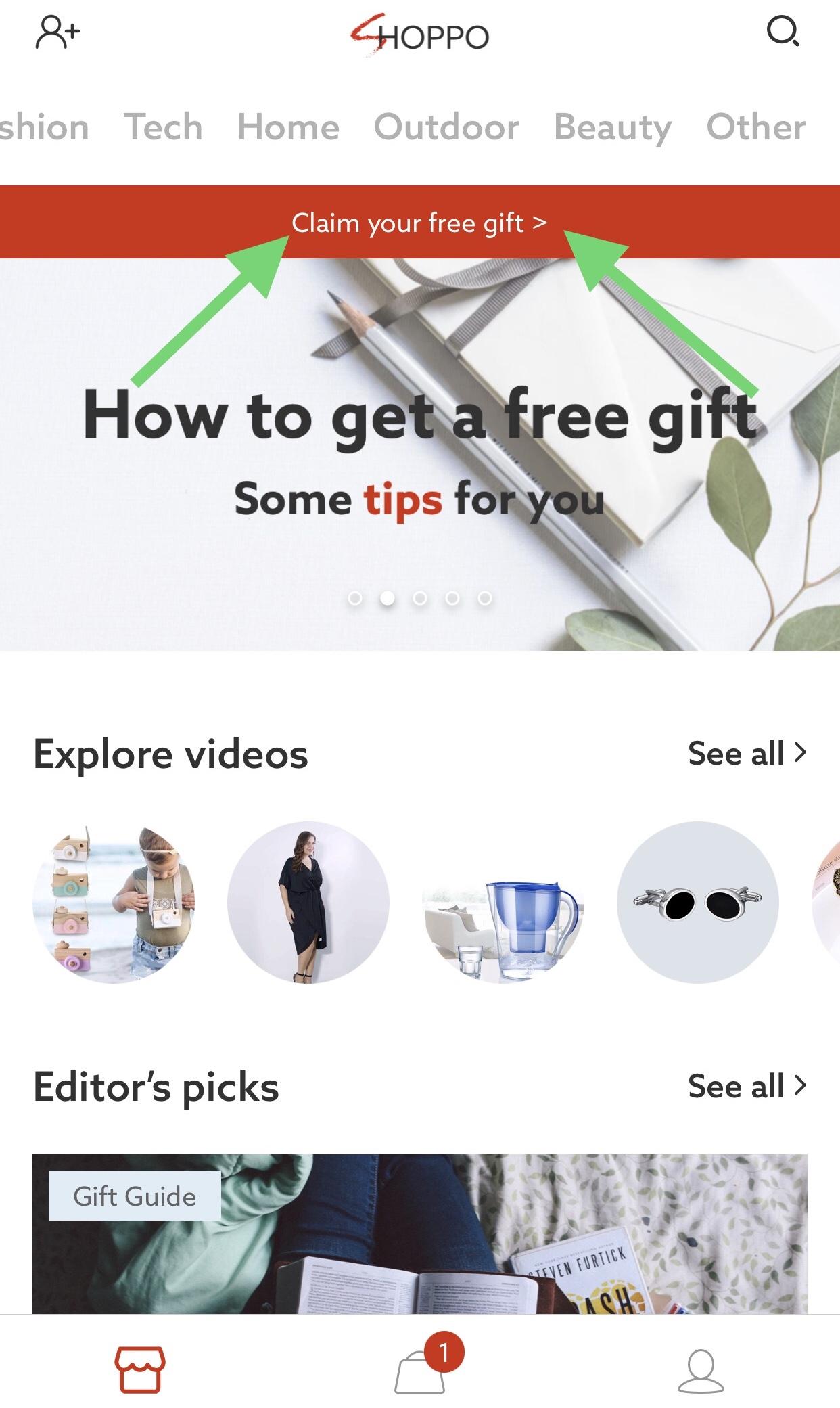 About Shoppo
Based in the US, Shoppo brings the best deals in the world to you. Their sophisticated cross-border eCommerce platform allows them to identify the most popular US gadgets, fashions and trends and deliver them to you at truly unbeatable prices.
Feel free to share your referral link in the comments below! Your referrals will get a $5 off $5 coupon and so will you! To do so, simply click on register or log in at the top right of this page (rotate screen if on mobile) then post your comment with your referral link.🙂