FREE $5 Amazon Gift Card
Sweatcoin is offering up a FREE $5 Amazon Gift Card when you invite 10 friends to join for free! With Sweatcoin, the app that pays you to get fit, you can earn points and rewards for the number of steps you make every day. Sign up through our link or one from the comments below then download the free app today and connect the other health and fitness apps you already own, use, and love. Share your link with friends and family and once 10 have joined, you can claim your free $5 Amazon gift card, while supplies last.
Remember, VonBeau does not send out any free stuff. The following screenshot is of the current offer on the company's website/app at the time of this posting. It's at the sole discretion of the company offering the freebie/sample/deal to fulfill any and all requests.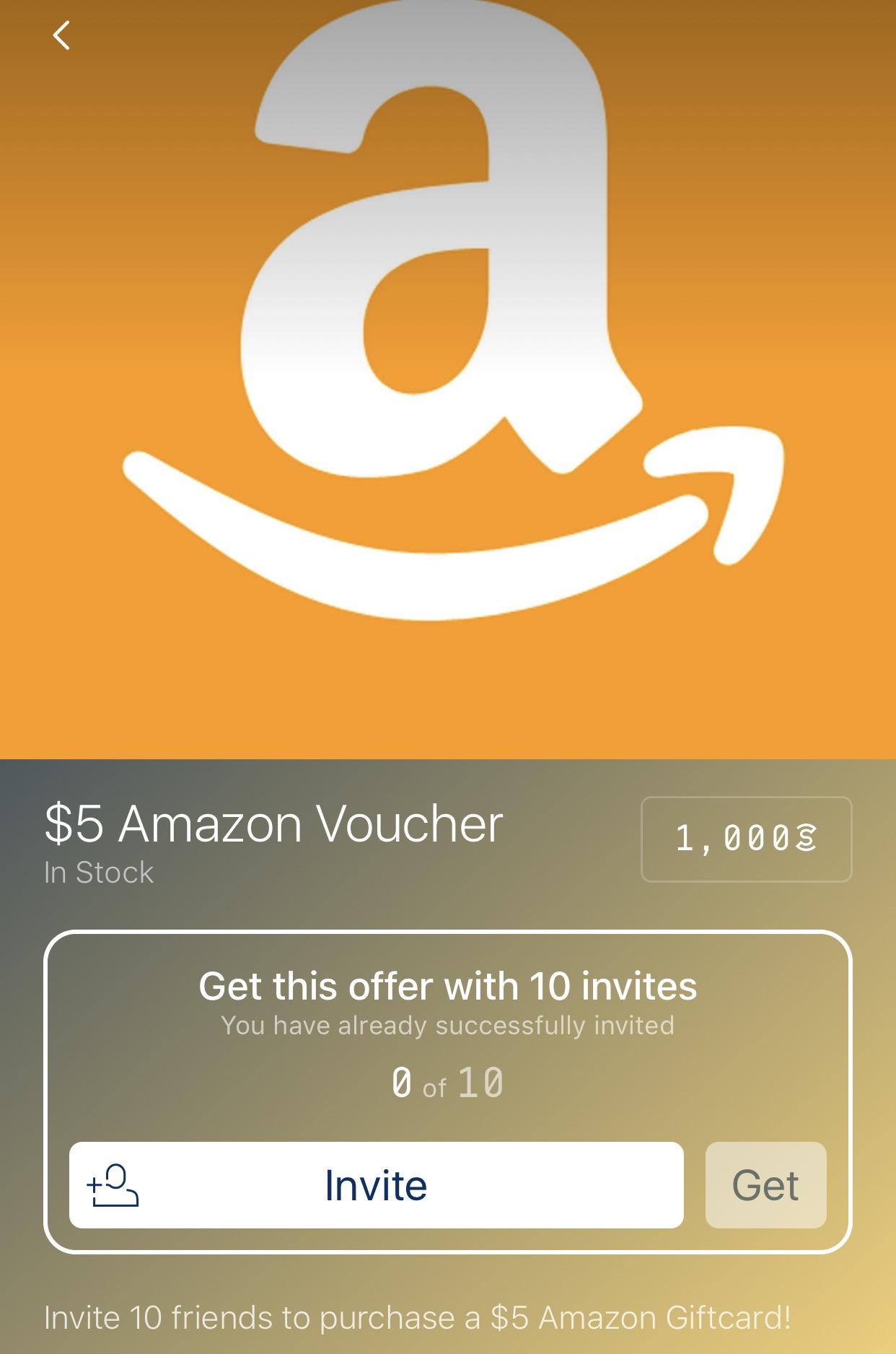 About Sweatcoin
Sweatcoin is a new breed of step counter and activity tracker app that pays you digital currency - sweat coin – for your steps to spend on gadgets, sports kit, fitness training, healthy nutrition and much much more. Sweatcoin converts your steps into new digital currency called "sweatcoins". Spend sweatcoins earned on goods, services and experiences with our vendor partners or other users, donate to charity or exchange them with your friends and family for whatever you fancy.
Feel free to share your referral link in the comments below! To do so, simply click on register or log in at the top right of this page (rotate screen if on mobile) then post your comment with your referral link. 🙂