FREE Apparel & Gear from Hustle
You can score some sweet FREE Apparel and Gear from The Hustle Co. for participating in their new promotion! To get started, sign up through our link (or one from the comments below) by entering your email address on the form then look for an email with the subject "Look what you did". You'll need to click the link at the very bottom to confirm and get your unique referral link. Share your link in the comments below (must be logged in) and also be sure to share with your own friends and family. The more that join through your link, the higher valued reward you'll score (see chart below).
Rewards Available: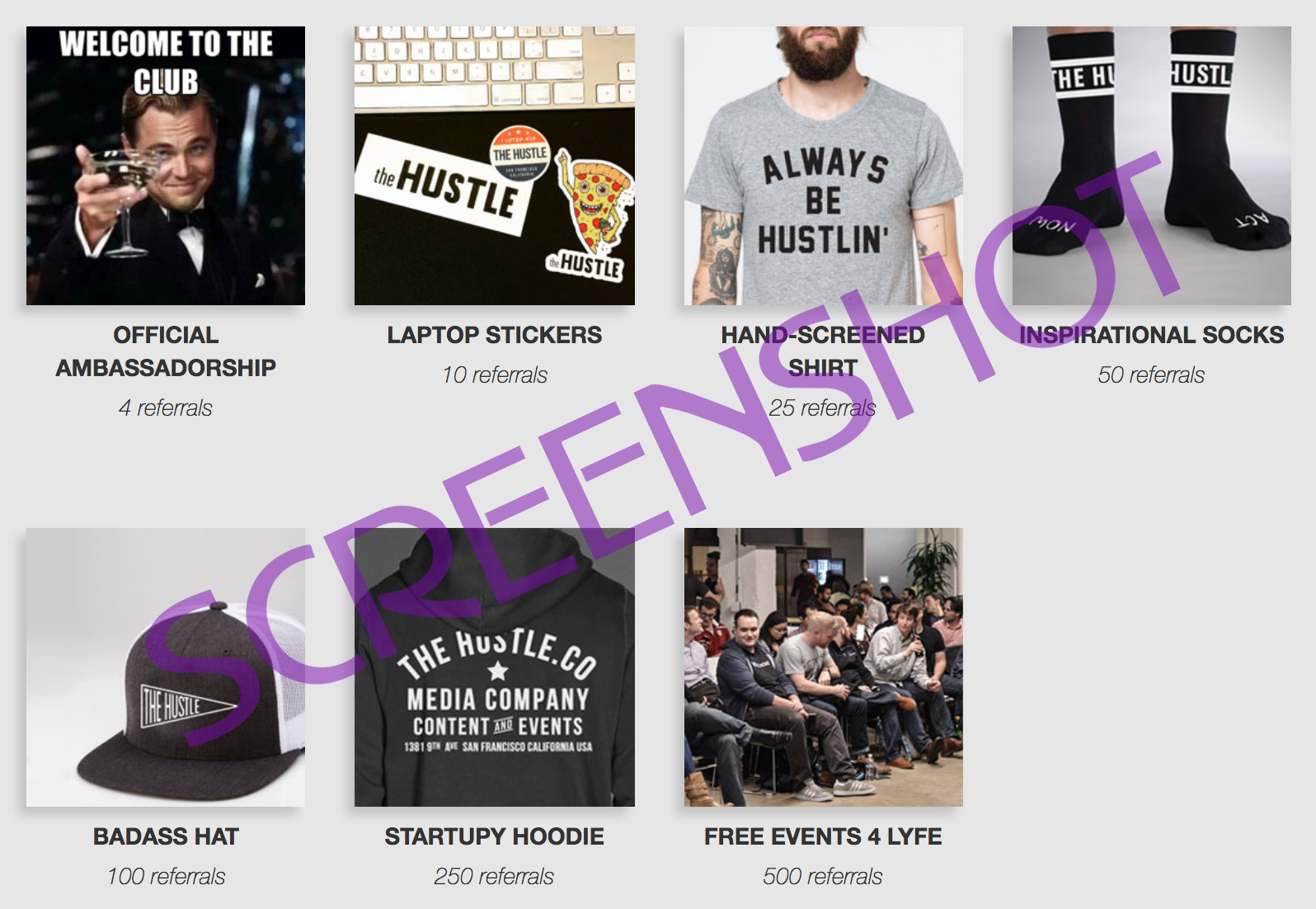 4 referrals = OFFICIAL AMBASSADORSHIP
10 referrals = LAPTOP STICKERS
25 referrals = HAND-SCREENED SHIRT
50 referrals = INSPIRATIONAL SOCKS
100 referrals = BADASS HAT
250 referrals = STARTUPY HOODIE
500 referrals = FREE EVENTS 4 LYFE
750 referrals = VINYL ME, PLEASE SUBSCRIPTION
1,000 referrals = USEFUL, STYLISH BAG
1,500 referrals = YOUR OWN EMAIL SECTION
2,000 referrals = CUSTOM YETI COOLER
3,000 referrals = $500 IN $2 BILLS
Feel free to share your referral link in the comments below! To do so, simply click on register or log in at the top right of this page (rotate screen if on mobile) then post your comment with your referral link.