No Longer Available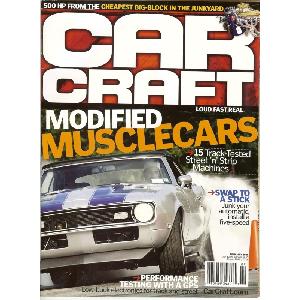 Free Car Craft Magazine
FREE Car Craft Magazine One Year Subscription from FreeBizMag - Are you into custom & project car builds, parts & accessories and restoration reviews on custom American muscle cars, hot rods, and more classic automobiles? If so, you're going to love this freebie from FreeBizMag for a free one year [12 issue] subscription to Car Craft magazine. Head over and sign up for yours today!
Additional Info
If you do not have a business, there is an option for 'Homemaker' under 'Other Industries'. Log in or register [on freebizmag] then fill out the form. Close out the pop-up page [that displays other magazine offers] to view your confirmation page.
Car Craft
This magazine is aimed at the car enthusiast who is interested in performance cars built after 1955. Its feature articles include technical how-to, performance testing of after market products and new cars, special sections on a variety of auto-related subjects and features on custom cars built by readers.