No Longer Available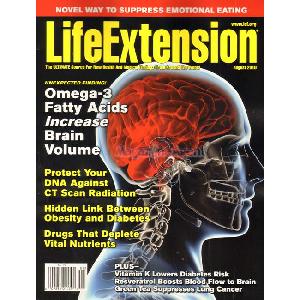 Free Life Extension Magazine
FREE Life Extension Health Magazine 6 Month Subscription - Life Extension is offering a FREE 6 month membership that includes a subscription to their monthly Life Extension magazine. No credit card needed for this 100% free offer!
You'll also get FREE phone access to health advisers, up to 50% off their supplements, and huge savings on diagnostic blood tests.
Click the image directly below to sign up for this awesome freebie!
Life Extension
Crammed with the latest global health news, research and medical breakthroughs so you can make better health choices.