FREE Visa Prepaid Card Plus FREE $40 Cash Bonus
Here's an easy way to score $40 cash for FREE for a limited time! Simply sign up for a free NetSpend Prepaid Visa through the link in our post and get your free $40 when you load $40 to it. You'll be able to use the card just like cash anywhere that accepts cards so it's like they're paying YOU $40 to shop, plus you can even withdraw the full $80 in cash at an ATM!! We've fully tested this deal and it works (see our screenshot below)! Follow the instructions below to get yours.
INSTRUCTIONS
Sign up through this link to be eligible for the $40 cash bonus. There is no credit check!
Activate your card when it arrives in the mail, usually within 5-7 days.
Load at least $40 to your card by direct deposit or in-store with cash. There are NO fees to load money with a PayPal account! See below**
Once you've loaded $40, NetSpend will add an additional $40 to your card for FREE within 2 business days!
Spend it all on groceries or a bill ($1.95 transaction fee will apply) or withdraw the full $80 from an ATM (fees apply)!
It's that easy!
**HOW TO LOAD FUNDS VIA PAYPAL
Go to your NetSpend account and click on "Direct Deposit" from the menu to get the routing number and deposit id (account number).
Go to your PayPal profile, select My money and click "Link a new bank". Enter the routing number and account number from your NetSpend account.
PayPal will sent 2 small deposits to your NetSpend account within 2-3 business days.
Once you see the deposit amounts, go back to PayPal to confirm.
Once the accounts are connected, send $40 from your PayPal to your Netspend account to get your free $40 bonus added once the deposit settles.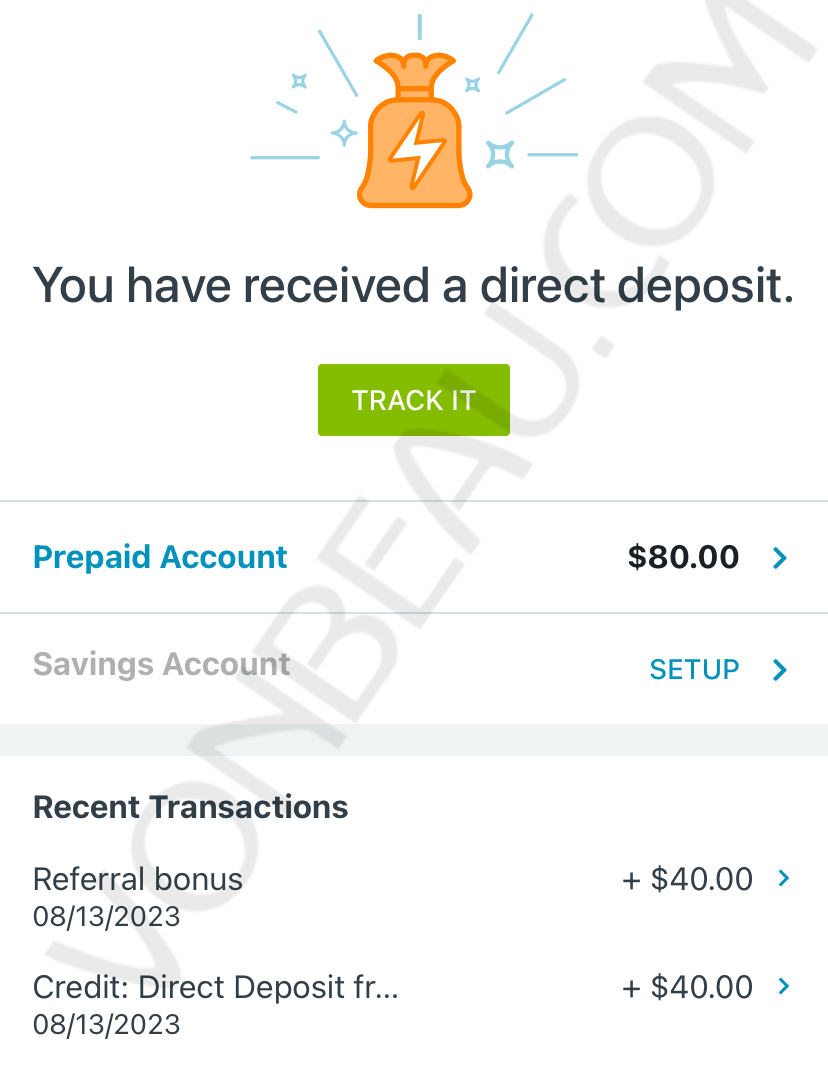 If you choose to withdraw your money from an ATM, you will have to pay the ATM fee. Also, there is an Account Inactivity Fee of $5.95 if your card has no activity for 90 days so if you don't plan on using the card after you get your free money, simply cancel your account using the "Close Your Account" link on the website.
Refer your friends then once they load $40 to their new card, they'll get $40 for free and you will too!
This post may contain affiliate links. See disclosure for details.