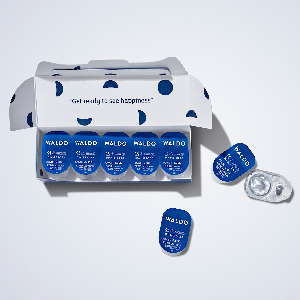 DEAL
10 Pairs of WALDO Contact Lenses ONLY $2.95 Shipped
WALDO is offering 10 Pairs of Contact Lenses for ONLY $2.95 Shipped when you sign up for the trial offer. You will receive your free trial within 2-3 business days of your prescription being confirmed. There is no commitment! You can modify, pause or cancel your subscription at anytime. Click this link then "Start My Free Trial" and enter your prescription to sign up and get your 10 pairs of contacts for $2.95 shipped.
Additional Info
If you do not want to receive any more contacts after your trial box, simply cancel your subscription before your next scheduled shipment.
About WALDO
Following your trial, they'll deliver lenses to your door as you need them for $21 per box of 30 lenses, with free delivery. Easily modify, pause or cancel your subscription. It's no commitment and totally hassle-free.