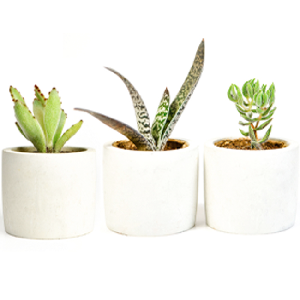 DEAL
3 LIVE Plants for ONLY $5 + FREE Shipping
UPDATE: LAST CHANCE! Deal ends today 1/6. Succulent Studios is offering an exclusive holiday deal on 3 Live Plants for only $5 with FREE Shipping when you use coupon code CACTUSHOLIDAY at checkout. Regularly $16.50. You'll receive the super rare and unique Buddha's Temple along with the cute and fuzzy Panda Plant plus one surprise plant. This would make a lovely gift for any plant lover. Get your plants here before the deal ends. Cancel anytime.
Additional Info
Your 3rd FREE plant, $5 OFF, and FREE shipping will be automatically applied when you go through the link above. You will need to use a debit or credit card to see the 1 month option. If you use a prepaid card, you will only be offered a multi-month subscription.
About Succulent Studios
Succulent Studios is a monthly plant subscription that sends you two organically-grown succulents every month with detailed care instructions included. For the introductory offer, you'll receive three plants instead of the normal two per month.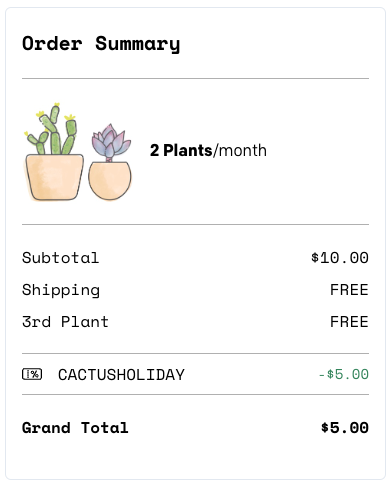 About the Subscription
After signing up, you'll then be enrolled in their monthly delivery subscription for $10 for 2 plants + $6.50 shipping. HOWEVER, you can skip any month you'd like by choosing "Skip it" in your account or gift any month by clicking the "Gift it" button and they'll send your box to the address of your choice, and your normal subscription will resume the following month.
If you decide Succulent Studios isn't for you, you can also cancel your membership at ANY time online by simply going to your account and clicking "Cancel Membership". There are NO cancellation fees!