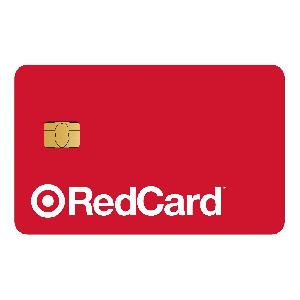 DEAL
Target RedCard Holders: $10 Off Purchase of $100 or More (In-Store or Online)
Target is offering a 'RedCard Exclusive' Target Circle offer for $10 off your purchase of $100 or more when you shop in-store or online. Expires February 15, 2020. Click the link and log in to save the offer to your Target account then simply use your RedCard to pay for your in-store or online purchase of $100 and you'll get $10 off.
Additional Info
Don't have a RedCard yet? Click this link and sign up for yours now and you'll be able to enjoy a wide array of shopping benefits, including 5% off every day, FREE Shipping, plus special discounts and promotions.
Excludes items sold & shipped by Target Plus™ Partners, alcohol, Apple products, 23andMe, select baby products (DockATot, Elvie, HALO, Infant Optics, Peg Perego, Philips Avent), Bose, Casper, clinic & pharmacy, dairy milk, DSLR cameras & lenses, Fitbit, gift cards, Google, Harry's and Flamingo, HP, JBL, Levi's Red Label, LG OLED TV, limited-time designer partnerships, mobile contracts, Motrin pain relief, Nintendo hardware and Switch games, Polder, power shave, power dental, prepaid cards, PS4 hardware, Samsung TVs, simplehuman, Sonos, Target Optical, select toys (Barbie Dreamhouse, Disney Frozen Castle, Hot Wheels id, LEGO, Mega Bloks, Nerf Ultra, Thomas and Friends Wood), Traeger, Tylenol pain relief, Weber, and Xbox One hardware.