40% Off International Women's Day Jewelry
It's International Women's day and Emma&Chloe is offering 40% Off I.W.D Jewelry selections with FREE Shipping! There have several beautiful pieces to choose from including earrings, necklaces, rings, bracelets and bangles! Click here to shop the IWD items in the E-Shop then apply the coupon code: WOMENSDAY at checkout to take 40% off. Shipping is FREE from Paris (delivery within 10 days).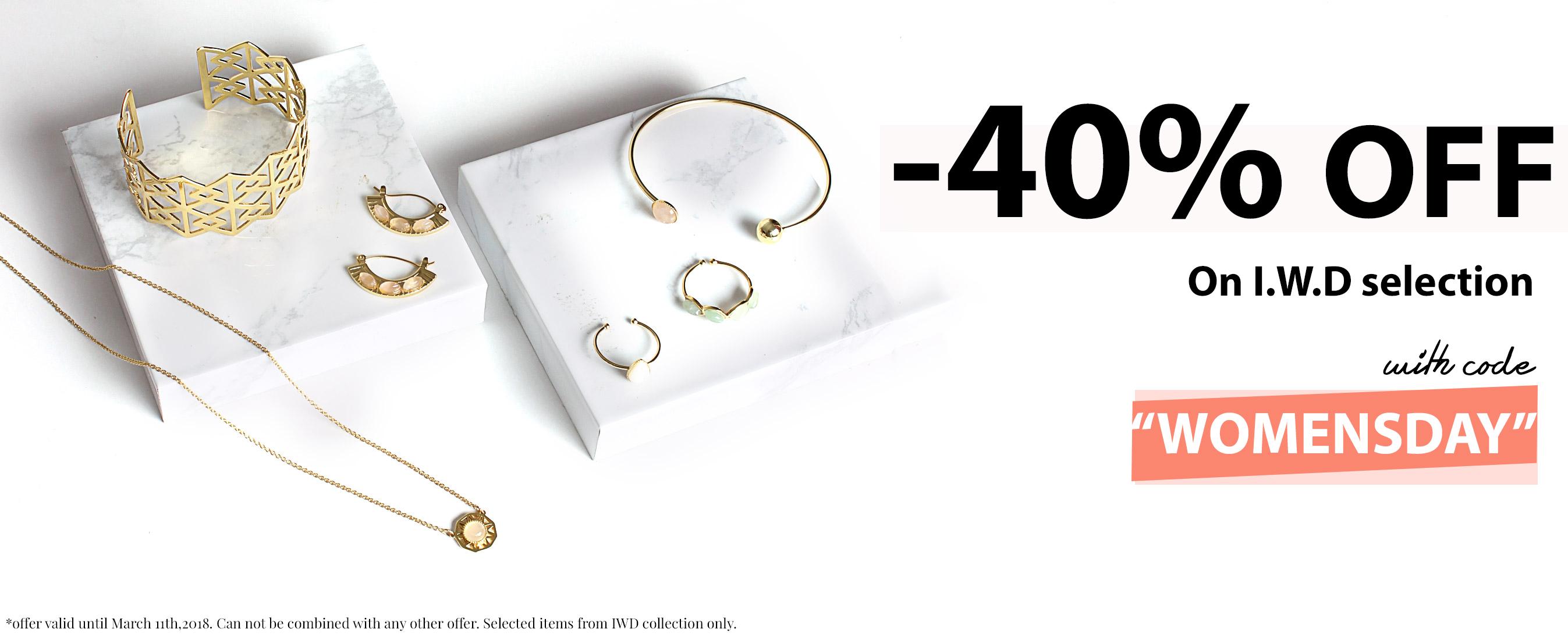 About Emma&Chloe
Emma&Chloé brings you handmade jewelry designs from France's top up-and-coming artists for just $35 a month. Join our jewelry-lovers community of more than 15,000 members!