FREE Pizza at Pie Five Pizza
For a limited time, you can get a FREE Pizza at Pie Five Pizza when you download their iOS or Android app and sign up for Circle of Crust loyalty program — no purchase required! Click this link then download the free mobile app and join the rewards program today! Plus, use our invite code: JAMIEBEAU3135 and connect your facebook to earn an easy 25 points! Your Free Pizza offer can be found under the "Rewards & Offers" section of the app. Pie Five is a BYO (build your own) personal pizza restaurant with locations in: AL, AR, DC, DE, FL, GA, IA, IL, IN, KS, KY, MD, MN, MO, MS, NC, NE, OK, PA, TN, TX, and VA.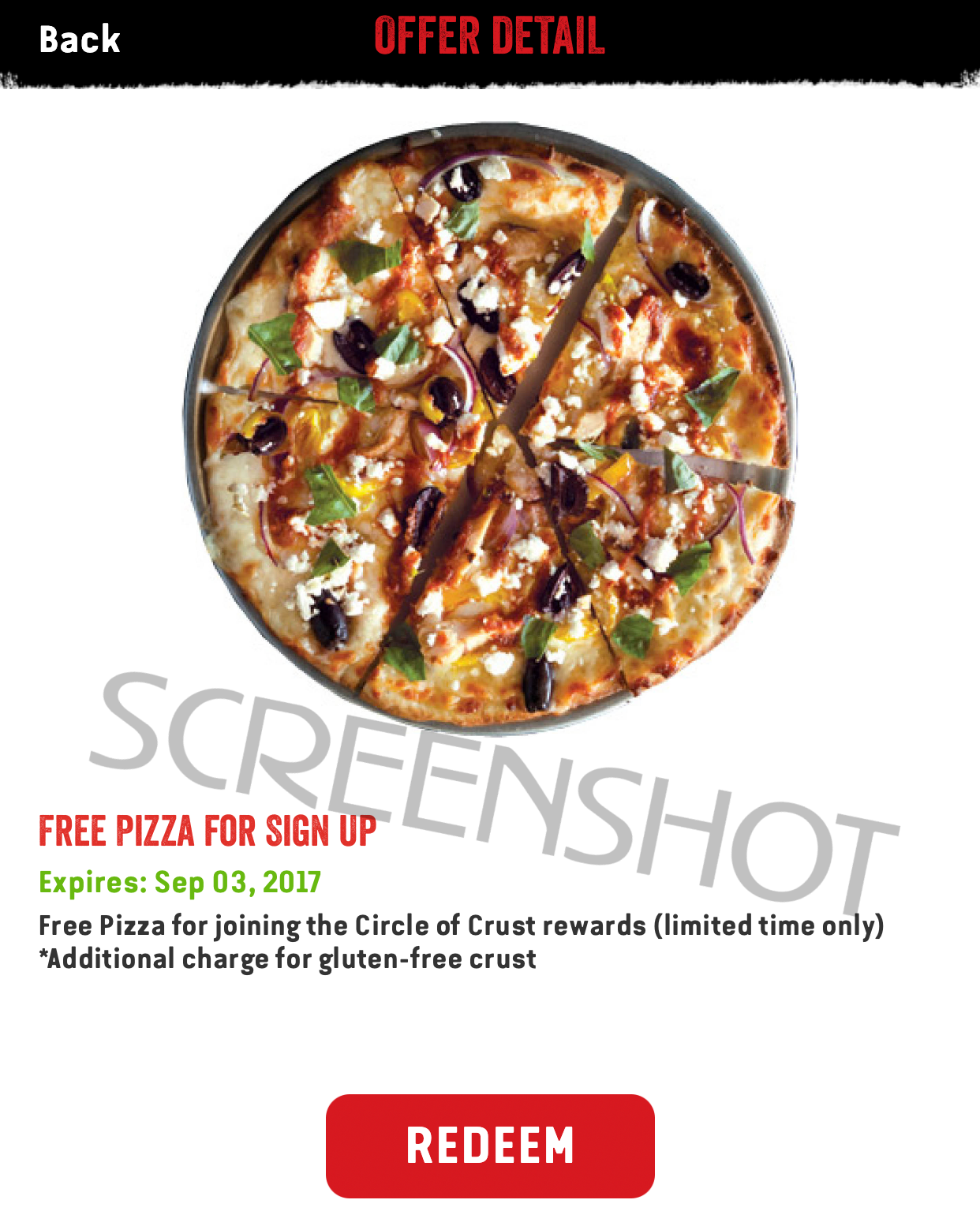 About Pie Five
It's about the RIGHT ingredients, starting with the dough, which they make fresh for you every day, throughout the day. It doesn't stop there. Pie Five makes their all-natural, preservative free (and naturally fat free) Tuscan Marinara and Spicy Marinara in house every day as well. Everything from our hand-cut veggies to our homemade desserts can make you feel good about what you're eating at Pie Five.